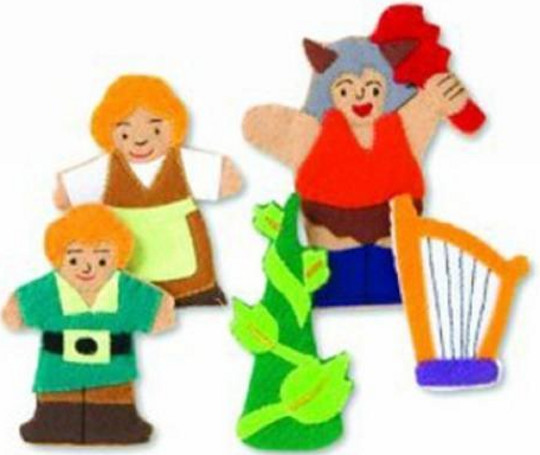 Play.com has reduced their Jack and the Beanstalk Finger Puppets from £8 to £4.79, including free delivery.
I'm not entirely sure whether you would use finger puppets at bed time telling of stories. Would that be too engaging? I'm not sure, but how about turning a boring, cold and rainy day into a good one by turning an empty box into a puppet theatre, and using finger puppets to bring a story to life!
You can recreate the fairy tale of Jack and the Beanstalk in full colour with these finger puppets from Play.com. They are detailed, crafted felt puppets which fit on fingers and are backed with hook-and-loop fasteners.
The set comes with five colourful puppets and fun extension activities, as well as a photocopiable story included.