Celebaby: Ne-Yo's 3am Dash & Saint Coleen
I quite like some of Ne-Yo's 'muzak' but I didn't really know anything about him, I still don't other than I think I just fell in love with him!
Wayne Rooney, now there's someone I'm definitely NOT in love with!  Poor Coleen, that's all I can say.
Ne-Yo's 3am Ice Cream Dash

One of Ne-Yo's albums is titled 'Year of the Gentleman' and from what I've just read, he certainly seems to be one!
His girlfriend, Monyetta Shaw,  is pregnant and Ne-Yo recently told the New York Daily News that he gets up in the middle of the night to get her food and is getting to grips with maternal mood swings.
If it's ice cream at three o'clock in the morning, you have to get up and go get her the ice cream.

I'm learning that pregnant women like to cry a lot, and yell for no reason whatsoever. You just have to let that happen.
Girls, tell me you don't love him now! And boys, if you're not doing this for your pregnant wife/girlfriend...START!
Saint Coleen Rooney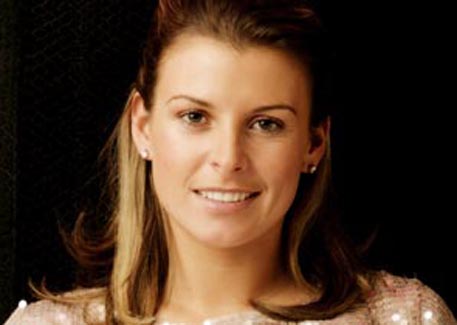 I dont' even know where to begin with this.
Either Coleen Rooney is 'stupid' to stay with prostitue philandering husband Wayne - it can't be for the money, she has enough of it in her own right - or she 's a saint and is doing it for the sake of their son and because she loves him.
But surely there are limits!
I love my husband-to-be more than anything in the world but if I found out he'd slept with a prostitute that would be THE END, kids or no kids, love or no love!  But to have to go through it twice - well that's just plain insulting!
Not only that, but she's having to deal with the rapidly failing health of her 12-year-old adopted sister, Rosie.
She has an incurable brain disorder called Rett Syndrome and is currently on an intensive care ward at Alder Hey Children's Hospital.
In a recent statement Coleen said,
Today Rosie can't walk or talk. She can't eat, so she's fed through a tube that goes into her stomach. 'She has good days and bad days and her health can change from hour to hour
Of all the WAGS, Coleen seems to be one of the least offensive and up her own backside, and she's so young too!  Shame, I hope things improve for her soon - perhaps kicking Wayne out would be a good start!