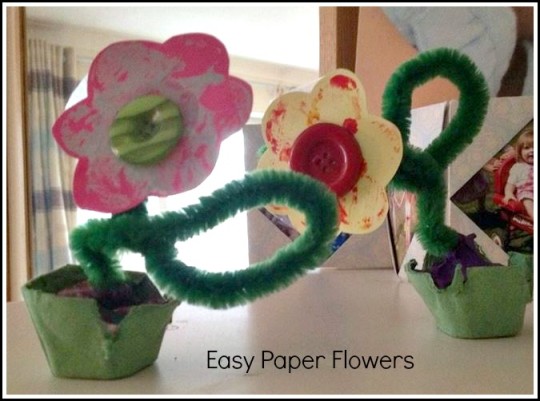 Our local church has a monthly crafting afternoon for little ones, and last week, the theme was Mother's Day. My girls made flowers, and I thought they were so sweet, I wanted to recreate them at home.
You will need:
Paper
Paint/ink/pens for decorating
Button
Glue
Egg carton
Play dough
Pipecleaners
Cellotape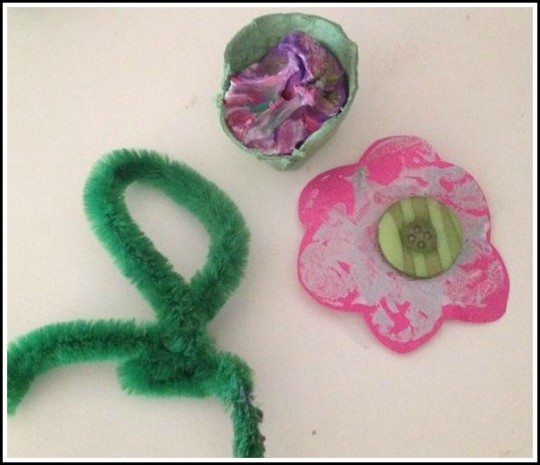 To make:
Cut out the flowers, and stamp, colour or decorate them. Glue a button to the middle of the flower.
Push  a lump of play dough into the egg carton, and press one end of the pipe cleaner into it. Shape the pipe cleaner into a stem and leaf.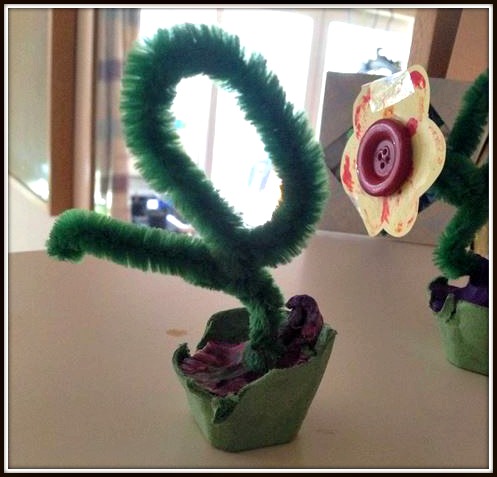 Attach the flower to the pipecleaner with the cellotape.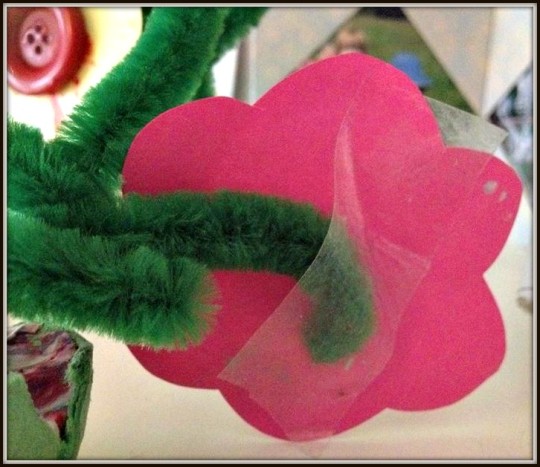 Make as many as you want for your garden.