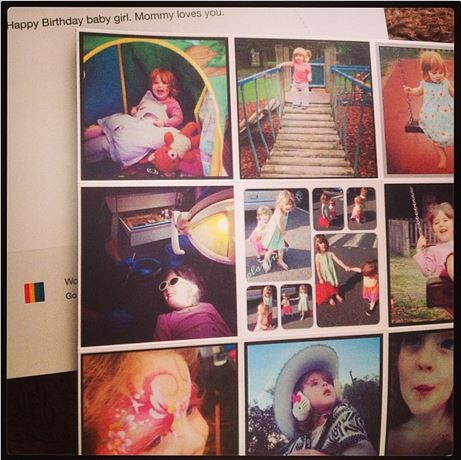 Instagram took the social media world by something of a storm when it started up a few years ago, and as a religious Blackberry user I hated that I couldn't really find anything like it, or in fact use it. It bugged me so much that I ended up swapping to iPhone - something I should have done years ago, if only or picture quality! Anyway, one of the benefits of Instagram is that it has created many spin-off businesses, and one of those is StickyGram.
StickyGram is a personalised printing service that turns your Instagram images into lovely little magnets or cases.  I was really surprised at how quick and easy it was to do. I've used a lot of personalised printing services and this was one of the easiest yet.
You need to have an Instagram account with photos in it, obviously, as you log in to Instagram through StickyGram. Click on the images you want on your magnets, and it auto-fills your nine magnet square, from where you can move them around as you wish.
Hit 'add to basket' and you're done.
For whatever reason - it's a UK based company - the fees are in dollars, which is a bit weird. The 9 magnets will cost you $14.99 - around £9 - and shipping is free anywhere in the world.
I made my magnets on Monday night, and they arrived in the post on Thursday.
I was curious as the quality of the magnets, but they are really beautiful. It's like having nine little matt photos to stick on the fridge, making it ideal for people who can't put pictures up on the wall.
One of my photos had text on it, and while it does print clearly, it is very small compared to what it would look like on screen in Instagram, but it isn't problematic. It is proportionate to the image, after all.
The StickyGram magnets are good for holding a page or two on the fridge, making them ideal for school notes and shopping lists. I also think they would be excellent Christmas presents, particularly for people who have everything already. I love them and will be buying more, especially since I can ship them direct to family without paying extra, with an included note too.