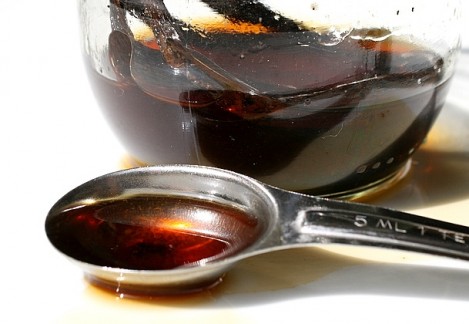 Preparing the reviews for Valentine's month has been a journey of utter bliss but I have to say that reviewing the perfumes from the Perfume Shop has blown our Parent Panel away. They are still sniffing their wrists in happy delight, making it very difficult for me to get their comments...
To start with we had three dads and five mums review the scents that The Perfume Shop felt were perfect gifts for Valentine's Day. These hardy souls were given a very strict brief. They had to assess these perfumes against price point, smell, design, reaction from children and sustainability. In this review we look at the four perfumes for women and how they scored in front of a panel of five mums. Tomorrow we hear from the boys...
Lola by Marc Jacobs

The first on the list was Lola by Marc Jacobs. This purple heart-shaped bottle is capped by an enormous red, blue, purple and green rubber flower. It was this design that captured everybody's attention. One mum refused point blank to even try the smell, "No thanks, Lola looks trashy and will smell trashy and I really do not want that bottle on my dressing table." So she was out then...
With an even split down the middle on looks, however, Lola did bring something of a surprise to the nose. The first spray is heady and intense, possibly a little too much for the little ones in the room. "My daughter sneezed when she sniffed me and told me not to wear it," said Jane, "However as the day wore on the smell settled beautifully into my skin and I can't get enough of it. Still, I need to spray it on before I see my daughter because she really doesn't like the top note."
Lola is definitely one of those perfumes that you either love or you hate.
"I ADORE the Lola bottle," says Heidi, "It's completely insane; madly extravagant - I imagine it on the dressing table of an eccentric rich French Madame! I like the smell but it's very much a statement perfume."
Our random mum testing group, innocent victims of a squirt of perfume, felt that the bottle was a stunner but that the scent was just a bit too heady for the school run.
"I would feel a bit silly spraying this on before the school run or when putting scruffy PJ's on for a morning of housework," says Heidi, "But if you wanted to feel wonderful before a big night out then a squirt of this would definitely do that. It's a scent for a confident woman who isn't afraid to make an entrance."
Lola scored very highly on the sustainability of the smell, with one spray lasting throughout the day, and the price point, £59.50 from The Perfume Shop. Thanks to its solid base note you won't need to replenish regularly so it will last a while. However, if you're planning on getting this for your loved one, make sure that they don't mind big rubber flowers and can carry a heavy scent...
Vera Wang's Princess

Vera Wang's Princess was a huge hit with the mums and their kids. "The six year old daughter of a friend fell completely in love with the heart-shaped bottle," said Heidi, "Her mum said that she'd have no chance of keeping it on her dressing table as her daughter would snaffle it."
Even the scent is a winner with the kids. Mums sprayed it on and then held their little ones (not wise for newborns please note) or toddlers to see if they were offended by the smell.
"Princess is fruity!" said Sarah, "Not lemon zest antibacterial wipes fruity, but a really warm and comforting sort of fruity with a stunning vanilla base note that made me feel very nostalgic and happy."
Certainly Heidi agrees, "This is my favourite scent of the lot. I love the idea of wearing Vera Wang anything and find myself picking up this bottle every morning. It's light and fresh and although it's a bit more floral that I would normally wear, I could totally be converted to this."
Princess has a pink guava heart note with a top note of waterlily and chiffon vanilla as a base note. It lasts for ages and mellows beautifully so it scores well in sustainability too.
Overall Vera Wang Princess is a delightfully sweet bottle with a fruity and fresh fragrance that's both sexy and fun. It also gets high marks on price point because it will last for ages and when you purchase any one of the Princess bottles from The Perfume Shop you get a free gift. The 100ml bottle sells for £56.50.
Ralph Lauren Romance

The Ralph Lauren Romance design is a quietly understated one compared to the enormous purple hearts and rubber flowers of the other two. However, this one is immediately good on price point as The Perfume Shop have a lovely little sale on. If you buy a 50ml bottle or larger you get a free Ralph Lauren handbag (score!) and the 100ml bottle is down to £54.99.
"This is my kind of perfume packaging. A good old fashioned clear glass rectangular bottle with a simple silver lid. Perfect," said Sarah.
"I like this the best because the bottle is very understated and chic," adds Heidi.
Overall the mums rated Ralph Lauren as the most practical for mums. Kids liked the smell and it was light enough to carry throughout the day. It wouldn't work as an evening scent as successfully, perhaps, but the heart notes of day lilies, white violet and lotus flower linger beautifully on the skin.
The only point where Romance didn't get high marks was in its sustainability. Unlike its predecessors most mums felt it wore off too quickly and that they needed to top up more often.
"The Ralph Lauren Romance is lovely," adds Heidi, "A soft, girlie scent that you could easily wear every day. It's a bit too subtle for me though, I always feel that perfume wears off on me quickly so I like to be able to smell it if I am going to splash out on it."
"I adore this scent," said Jane, "I can wear this anywhere without a qualm although I did find myself having to add a surreptitious squirt every now and again during a busy day."
Chanel Coco Mademoiselle

Finally the mums leapt upon the Chanel Coco Mademoiselle. Both Ralph Lauren and Chanel have created elegantly simple bottles that will sit quietly on any dressing table, no matter how small or large the room. Coco Mademoiselle also received very high marks on the looks chart with almost every mum finding the simple design hugely appealing.
"Packaged in an elegant clear square glass bottle with the simple Chanel lettering etched out of a frosted panel said extravagant but not so you'd notice," said Sarah.
Heidi and Sarah continued to disagree with taste in design at this point because Heidi found the bottle design bland.
"Chanel doesn't exactly need to work hard to sell this, it's such a classic, but if I were given perfume as a present I'd appreciate a bigger statement like Lola than the understated elegance of this," she said.
I have to agree, I found the scent a little too powdery for my taste but both Heidi and I were outvoted on this one.
"I love this," said Jane, "It is already a signature scent for me so I know I'm biased but it's so elegant and timeless that I feel like it was made for me."
"Pretty, independent, confident and intriguing – that's how I describe Coco Mademoiselle," said Sarah, "This perfume ticks all the boxes for me. It's strong but not too heavy and floral without being too sweet."
The scent definitely appealed to the tots in the room, all of them wanting to sniff the sample cards and try a little out on themselves. Overall the Chanel was one of the most popular of the bunch with every single mother (except me!) converted to getting a bottle and retails at The Perfume Shop for £55.50.
Final Thoughts
Coco Mademoiselle or Romance will suit most women whereas Princess and Lola may well be best suited to those who have stronger and more assertive personalities. Whatever your partner's proclivities, any one of these perfumes will make a stunning gift. So, in the spirit of parent pampering this month, get a bottle of the squirty stuff to make your partner smile.