It's not every woman that can claim to regularly share her shower with Johnny Depp, but in my case it's absolutely true. I'll explain myself properly in a moment, but suffice it to say that I nearly collapsed with joy when I was asked to review some bath and shower products for Radox.
In fact, as a busy working mum to three kids, the words 'Please review some bath soak and shower gel from Radox' were like music to my ears. So did the product samples I received live up to my gleeful hopes? Read on to find out...
To explain myself; my sons use my en-suite shower daily so it's commonplace for me to have to navigate my way around all manner of abandoned toy cars and action figures every time I set foot in the shower.
In fact, a small Johnny-Depp-in-Pirates-of-the-Carribbean character has been sharing my shower for a good few weeks now, and it's also a regular occurence to find that every bottle of shower gel I own has been "accidentally" emptied out by my very own little pirates.
So when Radox offered me a a bottle of Moisturise shower cream to review for Playpennies, I was absolutely determined to treasure it and use it only for long, indulgent showers. I even cleaned the shower before I opened my Radox sample, and sent Johnny Depp packing, too.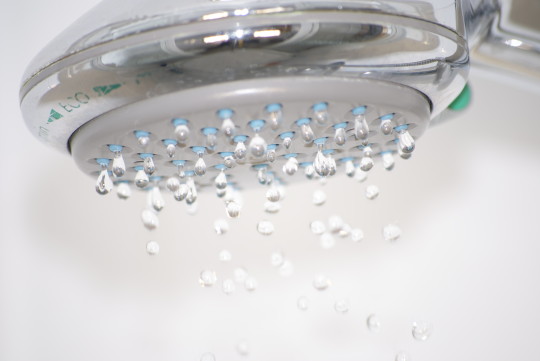 A blend of jojoba oil and chamomile, the Moisturise shower cream is much richer and creamier than my standard shower gel. It's infinitely more luxurious than the bog-standard bottle of whatever's on offer in the supermarket which I normally end up using in the shower, and you certainly feel like you're in for a treat when you use this stuff. 
I'll be honest; I found the packaging a little bit underwhelming and kind of felt like it should be a bit more chic and extravagant in order to live up to the lovely product itself. But since the Moisturise shower cream is currently priced at £1.99 at Boots* it's probably fair to say that it belongs in the affordable category of bath products rather than the higher-priced spa-themed sort of section. Still, a more modern twist to the packaging would be welcome, in my view.
But ultimately nobody really cares about the packaging when it comes to shower gel - we just want to know it if does the job, smells lush, and leaves you feeling lovely. It does; I can vouch for the fact that it does indeed moisturise the skin fantastically well but also leaves your skin feeling clean and refreshed, and there's no sticky residue as there can be with some moisturing shower products.
We also received a bottle of Eastern Spirit Bath Soak which I really adored. I don't generally have baths as (a) I'm put off by having to clear the bath of baby toys first and (b) I rarely feel like I've got the time for a long soak. But when this arrived I turned off my phone, poured myself a glass of red wine, and settled in for a long, luxurious soak. Bliss.

I loved the way the Radox bath soak filled my bathroom with a really calming, bewitching fragrance. It was a wet and stormy night outside but I felt warm and soothed before I'd even taken the plunge.
Again, the packaging could do with a bit of a revamp but I'd rather it that way round than amazing packaging with a disappointing product.
Currently priced at £1.25 at Tesco* the Eastern Spirit Bath Soak is also part of a 2 for £2 offer right now. Featuring oriental lotus flower and orange blossom, it's deliciously soothing and makes for a deeply relaxing bath-time treat.
Best of all, I found myself wistfully dreaming of bath-time when at work in the middle of the day, and wind-down nightly bath has become my newest relaxation ritual. I recommend it.
Just don't let Johnny Depp in there with you - unless he's the real deal and more than a few inches tall.
Pros Both products were lovely to use, smelled divine, and made me want to wash more than is strictly necessary.
Cons The packaging is a tiny bit uninspiring but that's not a major concern given that what's inside them is so scrumptious.
Overall verdict 9/10. Both the Eastern Spirit Bath Soak and the Moisturising shower cream would make a lovely Mother's Day treat, either for yourself or your mum. I'm definitely planning to treat my Mum to a little bit of Radox R&R this Mother's Day, and I'll be rounding off my own Mother's Day celebrations with a long, hot bath, full of Eastern promise.