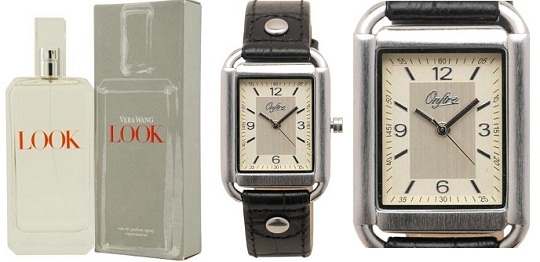 How sick are you of reading articles that start with a reminder that it is Mothering Sunday this Sunday? You're either agreeing with me or are suddenly in a blind panic shouting what do you mean it is this Sunday, wondering how to make lovingly crafted cards from the kids for their mother/grandmother, and trying to sort out a last minute restaurant booking to take the mother-in-law out for lunch.
Anyway PlayPennies is here to help you out with ideas for cards, and for presents. Like this review. I received a couple of likely Mother's Day presents from online retailer MandMDirect. A bottle of Vera Wang perfume and an Onfire Women's watch in black and cream. Here's what I thought.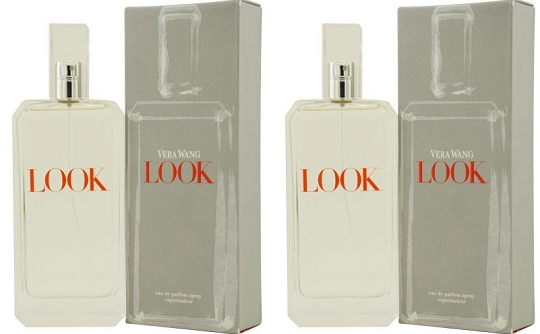 Vera Wang Look EDP 50ml Spray
I had no idea who Vera Wang was until I got her perfume to review. It turns out that she's a designer who specialises in wedding dresses. The Vera Wang Look EDP 50ml spray is on special offer on the website at the moment. It has an RRP of £52.99 but is available for £33. According to a note on the site, this includes a 20% reduction that ends tomorrow.
I prefer spray perfumes. I like to be able to stand back and have it wash over me. Especially as it is a nice way to get some on your clothes or your scarf. There's nothing nicer than having material move and wafting a little whiff of perfume.
The bottle is also quite attractive. It has a nice, strong design that's not too girly. In addition, it rather co-ordinated with the art deco-ish dresser I have in my room.
The perfume itself is something I quite like. This is a personal taste, so if you're buying for someone else check to see what sort of fragrances they like. I found it to be lightly floral, but also fresh and it reminded me of a spring day just after a shower of rain. Not what I was expecting from something described as bold, modern and captivating. I guess I thought that sort of scent would be heavier, whereas this was an uplifting scent. At least to me.
I didn't find that it lasted that long though. Probably half a day rather than a full day. That might be my skin type though. Looking at reviews of the perfume some people seemed to find it lasted a lot longer than other perfumes.
The good: a refreshing, and uplifting scent; great looking bottle
The bad: didn't last as long as other perfumes and why is the logo orange?
Overall verdict: 8/10
Onfire Women's Watch in black and cream
To be honest, when I first opened the box containing this Onefire Women's Watch I thought I'd been sent the wrong one by mistake. It looked like a man's watch rather than a women's watch. It is much smaller than a man's watch of course but still, it has a chunky, squareness about it that doesn't really appeal to me. The Onfire Women's Watch in black and cream is on sale for £15.99 (down from the RRP of £39.99). Like the perfume, this is in the 20% off sale which ends tomorrow.
I'm not a girly watch or jewellery type of person though. But I don't like chunky! That said, it has a more delicate air to it once I put it on my wrist, and it goes with most of my outfits. The strap is wider than I'd normally choose for myself, but it isn't huge and really its probably far more practical for a mum.
Then I saw the price tag. £15.99 for this watch is impressive. It looks far more expensive than that, and even with a discount on it I was still expecting it to cost more like £35. Once I learnt that I instantly took back everything I said about it! I'd be thrilled to get a watch like this, that looks so expensive, but doesn't cost the earth.
One really nice touch is the numbering around the face. This numbers all the minutes in five minute intervals. Absolutely perfect for any mum who needs to beat a mixture for 2 minutes, or apply pressure to model for 30 seconds so the glue adheres.
The good: excellent price, practical, looks fabulous (and more expensive than it is)
The bad: a bit chunky for my liking, and the black strap felt a bit man-ish
Overall verdict: 9/10 - my verdict was lifted hugely when I saw the price!