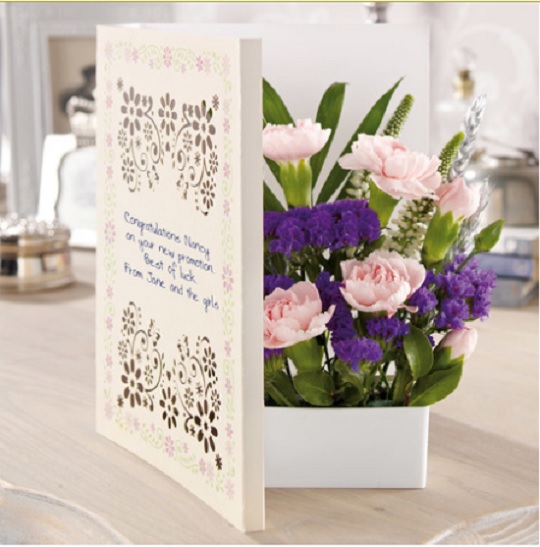 Flowercard has decided to throw some tasty voucher codes our way just in time for Mother's Day! You get to take 10% off a selection of gorgeous goodies from this very unusual website and mum gets a really lovely gift.
Click here to get discounted at Flowercard*
Discount: 10% off all orders
Expires: 31 March 2014
Promotion Code: FCD1403
Right you can now treat your mum this Mother's Day with a unique gift from Flowercard that includes anything from bouquets to personalised cards with flowers inserted inside. They are really lovely actually and something that I've oohed and aaahed over before. I mean, a flower in a card. It's genius.
You can find this voucher code along with many others on our Flowercard voucher code page here.