Bravado Maternity And Nursing Bras Review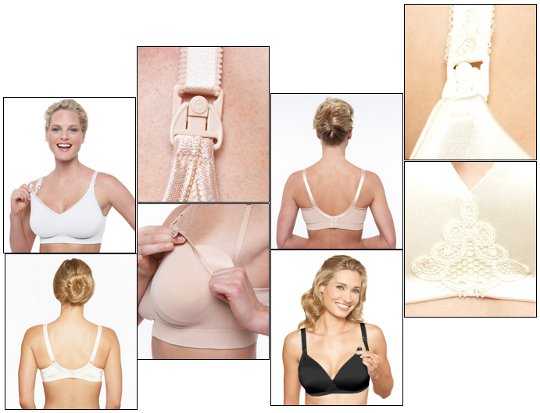 When I was pregnant with my daughter I went to a well known baby shop and bought a few nursing bras. I didn't really see the point of 'special' bras for breastfeeding, so wasn't interested in spending much money on them.
This time round I was given a couple of Bravado nursing bras and I am seriously surprised by the difference in quality and feel.
I've been wearing the bliss and seamless bras for a few months now, and have to say that I am in love with these bras, even if I wasn't pregnant and breastfeeding. As a fairly, erm… endowed, woman, I often find that bras simply don't offer support and even with underwire I can end up with my cleavage looking quite droopy unless the straps are quite tight, which sometimes means they cut into my shoulders.
With the Bravado bras I've not had that problem. They have something called Flexi-Fit which is a substitute for underwire and the support is amazing. They also have a foam pad layer which gives your breast a lovely shape. And if you're wearing a nursing pad to stop milk leakages, you can't see it through your clothes as the foam layer provides a false second skin.
The Bliss Nursing Bra has beautiful detailing and a touch of lace, as well as a plunging neckline and silky finish, so even though you're wearing a nursing bra, you can feel feminine and sensual in your underwear, rather than just functional and motherly.
It also comes with an additional clip to give you extra cup size as your breasts expand, and an additional back clasp to give you about five centimetres of growing room, which I thought was a really nice touch.
The  Body Silk Seamless Nursing Bra is completely seamless so if you're wearing anything skin hugging, there are no unsightly lines.
As someone who spent the first two years of motherhood not understanding why people would spend money on nursing bras when you can get away with using your normal bra throughout, Bravado have converted me, and I can imagine wearing these long after I've stopped having and nursing my babies.
Bravado don't have a UK shop, but there's a list of retailers here that sell their products.