FREE Lego Space Shuttle with the Monthly Mini Build @ Lego Stores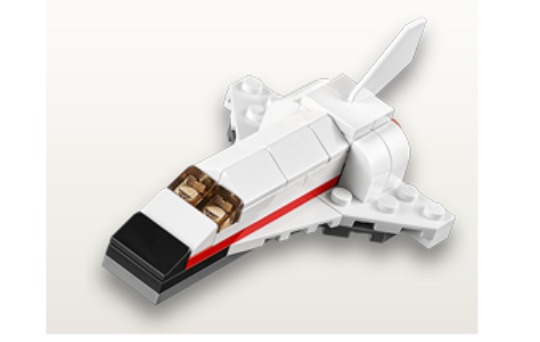 Here are the details of February's FREE Monthly Mini Build in Lego stores to pop in your diary for next week!
These events are usually held on the first Thursday of every month, where your children can go in to Lego stores and be shown how to build a Lego mini model, and they get to take it home with them afterwards.
The next one is on Thursday 5th February from 4pm to 6pm and the model that kids can build is a Space Shuttle.
The Lego Mini Build is for children aged 6 to 14 in UK Lego stores, is only available while stocks last, and is just one model per child.
You can find the details of your nearest Lego Shop here.