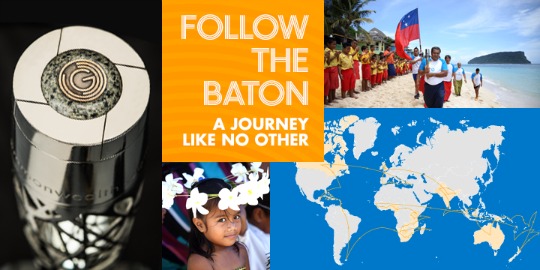 I was walking my daughter to school yesterday and noticed that a whole load of flags and bunting had sprung up overnight regarding the Commonwealth Games. Of course my 7 year old wanted to know more and it turns out they're for the relay route which will be arriving in our town in June.  It started in England today, 31st of May, and ends in Glasgow on the 23rd of July, with a whole load of other UK dates in between.
Click here to see the Queen's Baton Relay Route and check for a location near you
We've got our date marked on the calendar now but thought it may be something your kids would like to see too?