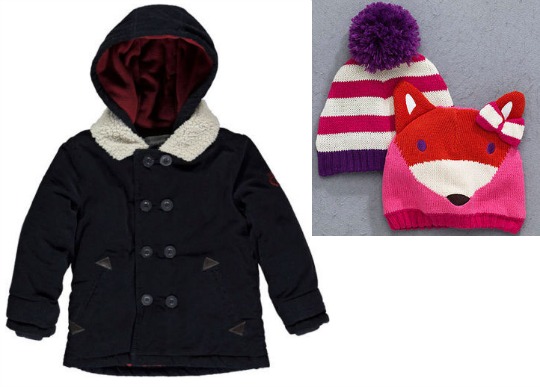 I always forget there are lots of High Street/Catalogue retailers on eBay. They have old stock, ex-sale stock etc and sell it for peanuts. One caught my eye late last night and that was the Littlewoods Clearance eShop on eBay. The bargains are massive and the choice is super. Not to mention there's branded clothing too. The Childrenswear starts from just £1.99 and there's some schoolwear savings included too.
There's just so much choice but here are some of the bargains that stood out to me: Twin Pack of Boys' School Trousers* just £2.99, Boys' Knitted Dog Hats Pack of Two*now only £3.99, Skylander Pyjamas* just £3.99 and Ladybird Cord Reefer Coat*now just £5.99.
Looking for the girls? Pack of Two Knitted Fox Hats* just £2.99, Freespirit Must Have Padded Coat* now £4.99, Doc McStuffins Top* reduced to £2.99 and lots more!
The best thing to do is have a look for yourself. There's so much stuff that you are bound to bag yourself a bargain. It's also worth having a look for yourself with a great range of ladies and menswear on offer.
Delivery costs £3.95 and that covers anything from one item onwards. There's absolutely no charge for additional items.