Girls 3 Pack Tribal Dolls All In Ones £8 Delivered @ Mamas & Papas eBay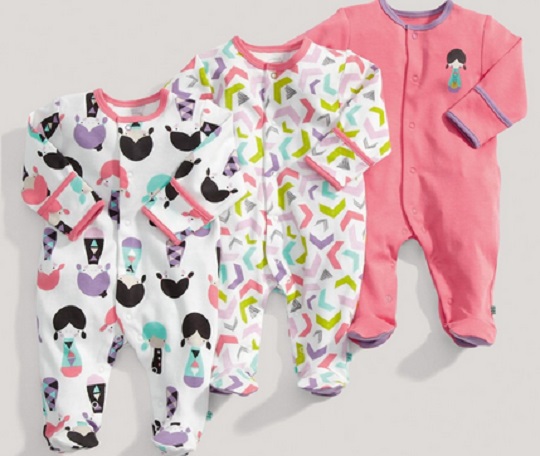 Mamas and Papas eBay are selling a really cute 3-pack girl's all in one pack for £8. The Tribal Dolls set is delivered free of charge, so that's the whole price, no effort required on your part.
The love sleeved 3-pack babygrows have nickel free popper fastenings for easy open and close during nappy change. They 'offer comfort, durability and practicality'.  They are 100% cotton, so breathable and good for baby, and easy to wash and dry.
The set is available in 7 sizes between newborn and 24 months, which means it should appeal to loads of our readers.
The sizes up to a year also include built in scratch mits, which is a nice, protective touch!
If  you like these, grab them now, sit back and wait for delivery to our door. I'm sure we'll have many sweetly dressed little ones running around soon.