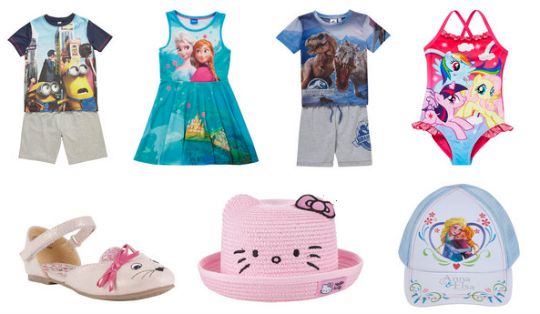 Yesterday F&F Clothing started another one of their up to 50% off sales, and they have added hundreds of new items to the baby and children's section. There are more than 600 items in this section with lots of clothing and accessories from as little as £1 each.
I love the Striped Baby Bibs* with initials on at just £1 each, and for £2 you can get packs of underwear, flip flops, swimwear or sunglasses. Clothing starts from just £1.50, with character clothing from just £2! There are even shoes from only £2.50.
Sizes are limited in some of the styles, but it is definitely worth a look at these low prices as there are some lovely cute and character goodies there.
Although lots of the items are summer clothing, you can still get use out of them this autumn, or if you are super organised you can buy now for next summer in the next size up!
You can click and collect F&F Clothing orders for free from larger Tesco stores, home delivery is free when you spend over £50 or charges are from £3.95 for smaller orders.
And remember that F&F is included in the Clubcard Boost as well, so £5 worth of Clubcard Vouchers will get you a £10 F&F Token to spend on clothing.