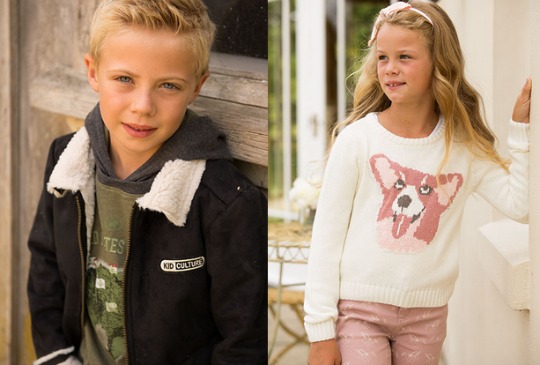 Here we go with the Pumpkin Patch, another "sale", but we don't mind that they are turning into the DFS of the children's clothing world. Keep giving us bargains, and we will continue to LOVE you Pumpkin Patch.  This time, EVERYTHING is under £10, plus enter the Pumpkin Patch promo code UKMAT for FREE delivery. This ends Saturday, but I'd get over there now to snap up the best bits. I am a fan of their footwear in particular, get that for under £10 delivered and your laughing.
Fancying buying some clothing to bulk out those Christmas presents? You really ought to have a looky over at Pumpkin Patch then, especially if you are on the hunt for some nice, affordable baby items*.
I mentioned this Baby Pink Drop Waist Coat* the last time I blogged about Pumpkin Patch, but it's now only £10 delivered. Sizes are limited but that is unbelievable value for a tenner!
Another girly item that caught my eye was the Corgi Sweater*, pictured above. It's bang on trend and it is yours for just £7 with FREE delivery, should you use that code.
The Mock Suede Sherpa Jacket* is another item for the fashion conscious child.  Get it for the bargain price of £10. A nice little addition for Christmas, perhaps?
Thanks to Plymouth1992 @ HUKD