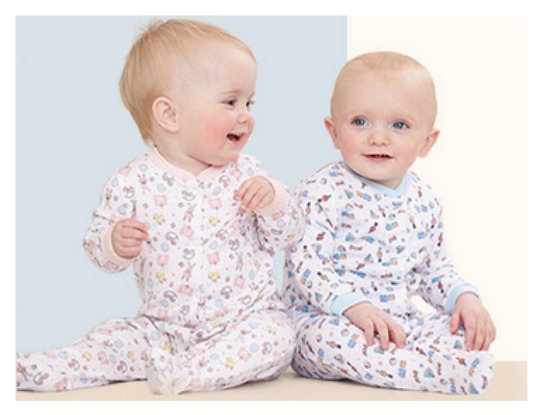 F&F clothing have some fantastic deals on their baby clothing at the moment, and as there are so many offers and codes around at the moment you can really get some brilliant savings.
We already told you about the Sale that includes Baby Wear that started a few days ago, and at the same time F&F started a promotion that gives you £5 off when you spend £25 on Baby Wear and that includes the sale items.
We also told you about the code BABYAPRIL15 that takes £2.50 off when you spend £10 or more on Baby, and there's another code BABYTHREE that takes £3 off when you spend £10 or more.
Most of these offers won't work with each other so you need to work out which will give you the best saving, but if you have more than £10.50 in your basket it looks like the two codes BABYAPRIL15 and BABYTHREE will take £5.50 off your total spend.
None of these offers will show until you get to the checkout, and the BABYAPRIL15 code is only one per customer, but as you can see there are some huge discounts to be had here! £10.50 worth of clothes for £5, including sale items? Not bad at all!
F&F clothing can be collected for free from Tesco stores, or you can get home delivery from £3.95.
You can find these and other F&F e-Coupon Codes over in our voucher section.