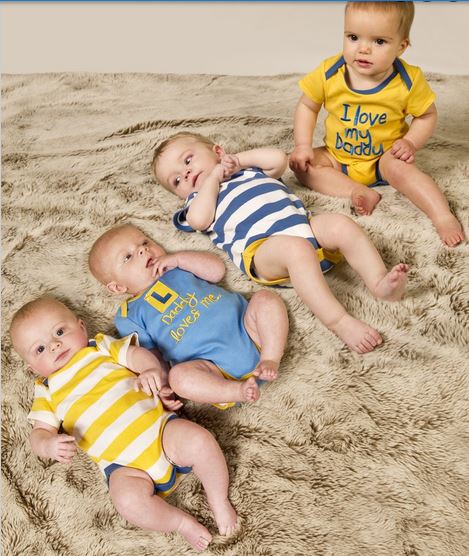 The Essential One has a sale on baby clothes, with half price or more discounted. One of the best deals in my opinion is the 5 pack Lamb Baby Boy Bodysuit set, reduced to just £7.49.  Delivery is an additional £4.95.
This bright and colourful blue and yellow bodysuit set  contains five outfits, each made from 100% finest cotton making them really soft against baby's skin, breathable, and great for sensitive skins, I'd venture.
They should be easy to pop over babies head because of the envelope shaped neck, and they have fully poppered bottoms to make nappy changing easy.
They also come with a fabric bag which is quite nice as you can use it as a bag for dirties when out and about.
I love how different these colours are to normal brands, and it's a great price for a five pack too, even with the shipping.