Up To 30% Off Selected Kidswear Plus FREE Towel Poncho (With Code) @ Vertbaudet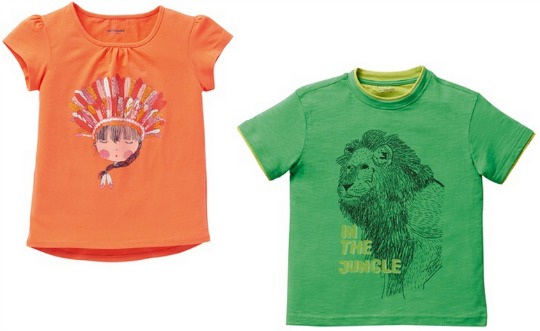 I haven't ordered from Vertbaudet for about 7 or 8 years. I seemed to have forgotten about them once I had my second child. Then, the other day I saw an advert on the television for them, and it all came rushing back....kids clothes for peanuts and never-ending FREE gifts. Just now, they have on Up to 30% off Selected Children's Spring/Summer Clothes and if you use promo code 8525 at the checkout you will also receive a Towel Poncho. Those are ever so handy at this time of year too.
The good thing about Vertbaudet is their children's clothes are fun and colourful. If you have seen their television advert, you will know that they have a lovely selection of bright Children's T-Shirts* start from £4.80.
Why not pair one of those vibrant tops with these bright Girls' Jersey Shorts*? They are only £5-£6 and go up to 14 years old. This Boys' Vest* look very cool and would be nice under a shirt. Now only £4-£4.80 each and available in three different colours.
Delivery is at a charge of £3.99 or spend £60 and get it delivered for FREE. Remember, to use the promo code in order to get your FREE Towel Poncho.