Up To 30% Off Selected Baby Clothes: Items From £4.90 @ Amazon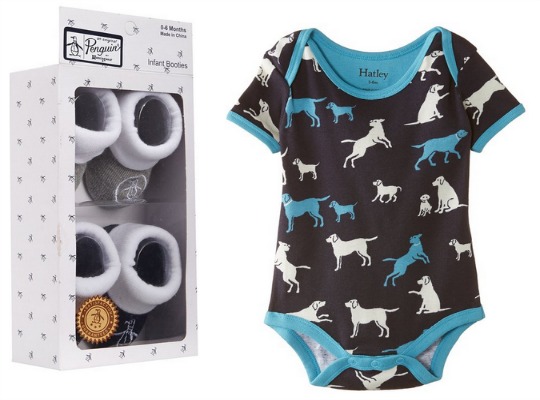 Expecting, or know someone who is? Get up to 30% off selected Baby Clothes at Amazon. Items start from just £4.90 so you can certainly get a lot for your money. There's brands like Hatley, Pumpkin Patch, Esprit and many more. It's definitely worth having a look. you can get FREE delivery too when you spend £10 or more.
There are some lovely items at great prices in this discount event on Amazon. If you are after a new baby gift then have a nosey at what we have found like The Original Penguin Baby Boys Booties Set* just £7.
This Hatley Baby Boys Labs Romper* is available in all baby sizes and is now only £9.10. That's a cracking price for Hatley, who are on par with Boden and Joules in my eyes.
The Esprit Sandcastle T-Shirt* is very summery and appropriate for the weather we have been having. It comes in three colours and will set you back only £5.60.
With 296 items included, I would be surprised if you weren't to find yourself a bargain. It's a great chance to get baby's summer wardrobe bought without it costing £££'s.