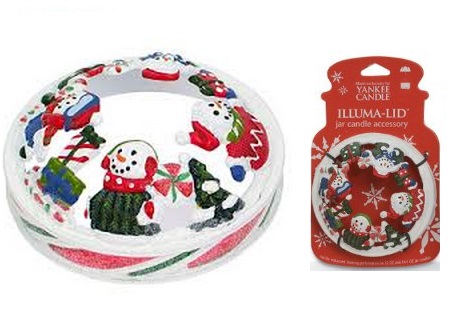 Amazon seller Yankee Aroma Direct Ltd are selling Yankee Candle Illuma Jar Lids in Snowman for £2.49, with 99p delivery, making them £3.48. They also have Santa, but he's £5.
Made exclusively for Yankee Candle, Illuma-Lid is specifically designed to reduce the effects of drafts. Simply place the lid on a jar candle and will it helps the candle flame burn steadier while allowing superb distribution of the scent.
Apparently these help the candles burn cleaner and more evenly, and fit the standard 22 oz., 19.8 oz. and 14.5 oz. jar candles.
I'm quite curious as to whether they also cast interesting shadows on the ceiling!
A nice addition to your Yankee candle collection, perhaps?
Thanks to mrsmousey44 at HUKD