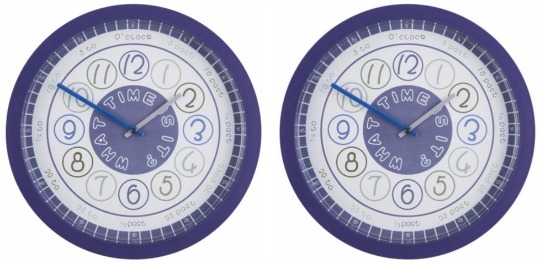 Teaching children how to read the time on traditional clocks can be a little tricky, especially all the 'ten to' and so on, and even 'quarter past' if they haven't covered fractions yet. I think this clock is a really good idea, as it shows all these as well as the regular numbers on the clock, just to give kids a helping hand.
It was priced at a very reasonable £6, and is now down to £4.50 at Tesco Direct.
The reviews of this Tell The Time clock are really good, with one reviewer saying they use it as a classroom clock to help with teaching the time to the children.
You can click and collect this for free from any Tesco store, including Express local ones, or home delivery is from £3.