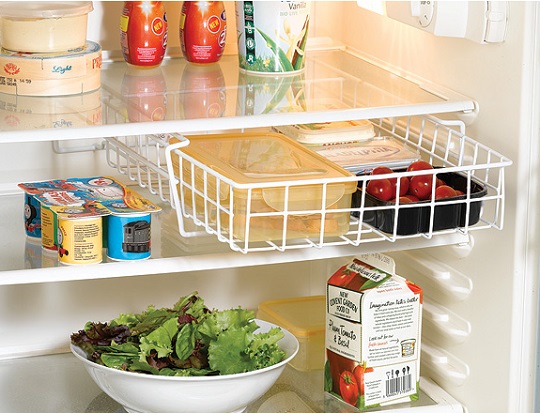 This has to be one of those hidden secret sites that, once discovered, become a total staple. I had no idea Overstocks2Clear existed, but they have some epic deals there. One that I liked – mostly because my fridge is a disaster – is this sliding fridge basket that's down from £12.95 to £4.95. A nice saving of £8 or 62%.
Make the most of fridge space with this clever Sliding Fridge Basket. Designed to attach beneath a glass shelf with strong suction cups, it slides out like a drawer to reveal all its contents – so food items will no longer be able to hide at the back of the fridge!
You can use it in kitchen cupboards as well, which is awesome, and it is covered in white power-coating and is made from metal. It's a nifty chap, especially at this low price. You can now almost get three for the original price of one.