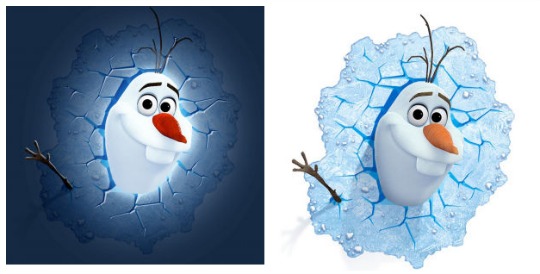 This looks brilliant! Okay, so the Olaf 3D Light isn't going to be in stores until May, but you can pre-order it now at The Hut. At the moment I can't find this available for pre-order in any other shop, and the shops that have it listed and as not available to order are all listing a higher price!
This light is a cordless decorative night light that just needs 2 AA batteries to power it. There's not a lot of extra detail in the product description, but I think that just about covers it.
It will also have Free Standard UK Delivery, so there are no extra charges to consider. The Olaf 3D light will be released on 29th May 2015, so it will be shipped then.
So, do you know anyone who might want one of these? It's great for boys who are Frozen fans, as there aren't that many non-girly things to buy them!