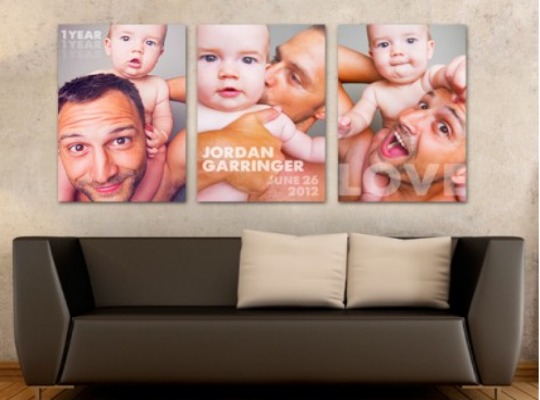 You always know that once Valentine's Day is over then it's time to get looking for that all-important Mother's Day gift. We have took the effort out of searching for you because we are kind like that... get a Canvas print made to put up in the house. It's a nice personal present that is guaranteed to put a smile on mummy's face. We have an exclusive offer for you where you can get 65% off Canvas Prints from Picanova when you enter promo code HUGS65 at the checkout stage of ordering. This means you can pick one up for under £20!
It's really simple ordering a Canvas Print from Picanova, it's a matter of selecting the size of canvas and uploading the pictures that you wish to feature on it. I will say that the picture MUST be of good quality or it will quite frankly, look abysmal.
Think of that photo of all the family that your other half loves, or the one where little Benjamin had Spaghetti for the first time. Whatever you pick you know that it'll be adored. We all have that one (sometimes more) special photo that just captures emotion, one that we cherish.