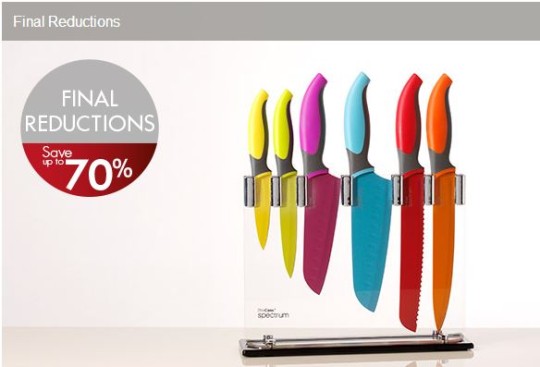 ProCook has up to 70% off in the items in their final clearance range, with lots of new and fun kitchen items to choose from. All orders placed before 4pm are shipped for next day delivery. Express Delivery is charged at £4.95 or free on all orders above £100.
I love the feeling of new kitchen goodies, and find it totally inspirational for getting into the kitchen and spending time having fun with cooking and food making.
This sale from ProCook has so much stuff that's quite brilliant and makes me wish I had a much bigger kitchen.
For one example, I can totally imagine using the Cheese or Cake Dome, reduced from £68 to £34 for a gorgeous Easter table centre piece.
Or use the ProCook Covered Casserole Dish to make a leftover casserole for Easter Monday, so you can sit back and relax. This only £19.99 reduced from £44.
For lazy Spring evenings out in the garden, there's a 1l Carafe for easy pouring of your favourite wine, reduced to just £8.
There are special knives, baking trays, equipment and all sorts...  not bad at all.