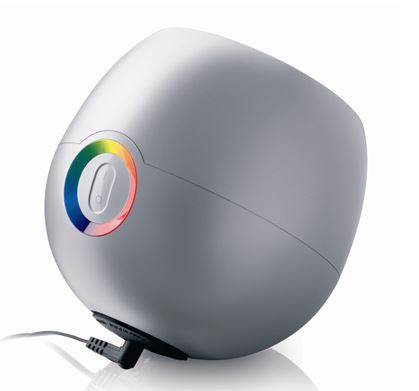 I don't know if a store has ever had a more apt name than Contemporary Heaven. Browsing through their sale items definitely makes you feel like you're wandering through a show home. While a lot of the sale only gives you a few pennies off, there are a few items with decent discounts around too.
Because our house is built in the wrong direction, we never actually get direct sunlight in, and where we'd ideally have a window, we have our neighbour's wall. As a result our living room is always a bit dark and dull, so I've been in the market for a lamp that will bring that sunlight effect into play. I found something that won't do that, but is such a cool idea that I'm quite tempted by it anyway: the Philips Mini Living Colour Changing Lamp. Reduced to £49 from £85.
This lamp lets you choose from 256 different colours, or you can loop continuously for a consistently changing wall colour. The controls are built into the light itself, and it has high powered LEDs that will apparently make the wall (part of it, surely?) look painted. It's certainly cheaper than painting!
There are plenty other fun, practical, or stylish items to choose from in the sale.