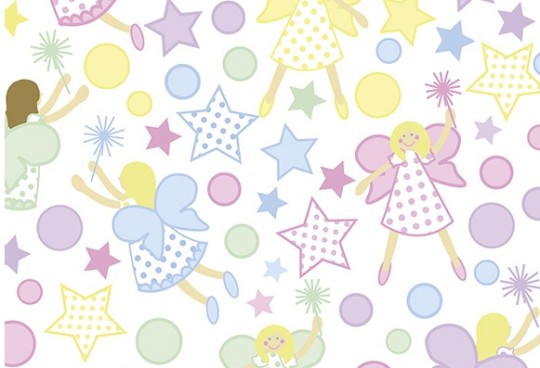 Jojo Maman Bebe have a fabulous sale on at the moment and one of the items in the non-clothes section is this set of Giant Fairy Themed Wall Stickers, reduced from £15 to £5.
I love adhesive wall stickers - they are such an easy, non-permanent and cheap way of changing the look of a room without having to go to great or expensive lengths.
In this Giant Fairy Themed Wall Sticker set the lovely fairy wall stickers are large enough to make a real impact in any bedroom or nursery - especially at 45 of them!
There are ten fairies in total standing about 30 cm high from toe to top of wand.
Some reviewers had issues with the stickers peeling, but overall they have been loved by the parents and those who get to look at them. As one said "I got these at the sale price of £7.50, but at the further reduced price of £5 these are excellent value."