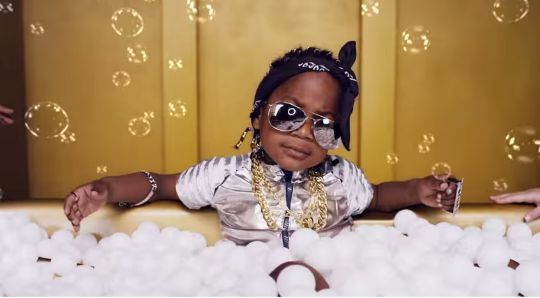 This new campaign is likely to get a lot of attention, largely because of the rapping babies in the campaign video. 'First Aid Rapped Up' is launched today by the British Red Cross.
They aim to use these videos as a way of getting across basic first aid tips, and this first one on poisoning is to be followed by others on subjects like burns and seizures.
Joe Mulligan, British Red Cross head of first aid, said:
Children don't come with a manual and no parent can be an expert on everything. We need to make it easier for all parents and carers to get the information they need. No one wants to be in the situation where a child is hurt or unwell and you don't know what to do.
There are several celebrities backing the campaign and helping to promote the message behind it. There is a free first aid app available to accompany the 'First Aid Rapped Up' campaign, and there is lots more information on the campaign website here.
(Picture credit British Red Cross)