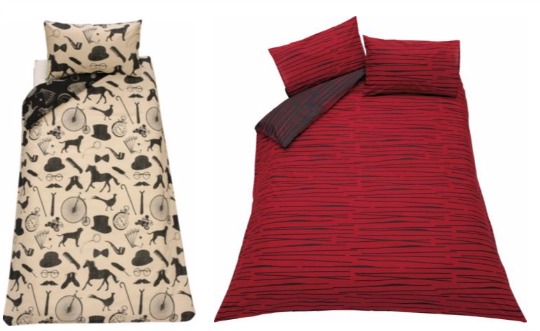 Wow! If you are in need of bedding for your bed, the kids' beds or even something for the spare room, get on over to Argos. You can get Duvet Cover Sets for as little as £4.99 and there are heaps of bargains on loads of single, double and kingsize ones. Seriously, go and have a look. I could not believe the savings and there's a fair few that are now less than half price.
Here's a list of some of the bargains you can find at Argos:
You can reserve and collect your bedding for FREE from an Argos near you or pay £3.95 to have it delivered, unless it states FREE delivery of course.