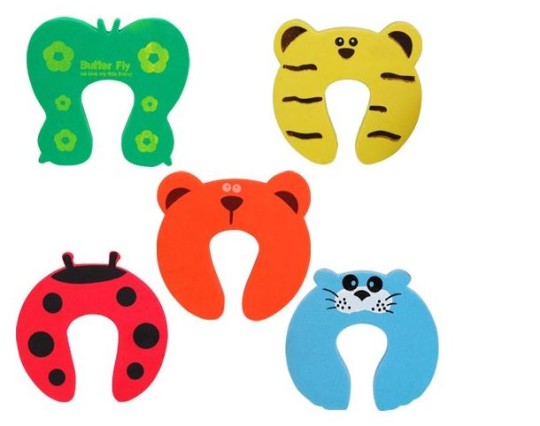 Amazon seller BeyondFashion is selling a set of four Baby Safety Door Stops with animal designs. With summer coming, we'll be opening doors and windows more, so these seem like a good way to stop little fingers getting trapped.
The reviews on these around the web are good considering the price, with people saying they do the job. You put these over the top of the door, so that it can't slam shut - which is pretty much what you want from it. One person did comment that they aren't thick enough for the front or back doors, so I guess you have to allow for that: I use a baby gate when I don't want the kids to go out the front door!
You may notice others selling similar products at more or less prices - be sure to check the reviews, where they're shipping from (and how long it will take) and the merchant's feedback, so that you can have confidence in your purchase, and in little fingers being protected from pain.