6 Pcs Happy Santa Claus Tableware £5.99 @ eBay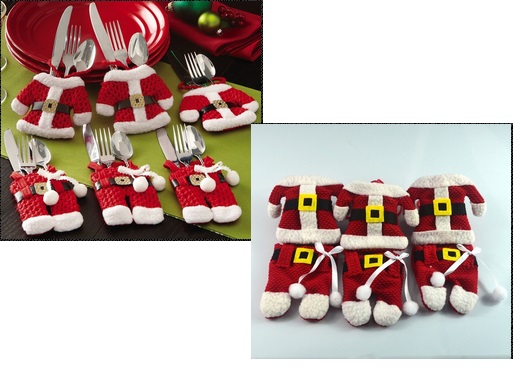 Taking a break from Black Friday for just a moment, how cute is this 6pc Happy Santa Claus Tableware. If you're having a lovely Christmas lunch or dinner, they'll make for a brilliant themed table, I think! Delivery is free from the UK or you can collect from Argos too.
The six piece set consists of 3 Santa jackets and 3 pairs of trousers, with an open slot to slip the cutlery into.
They are made from polyester cotton, but there's no definite info as to whether they're washable. I'd imagine a light wash won't hurt though.
Anyway, I saw these and thought they were cute ... but back to Black Friday now. As you were ;)