Halloween Competition Winner
Sorry for the delay on announcing this one guys, things have been hectic here! We've chosen a winner for the recent Halloween dress-up competition to win a £100 Amazon voucher. Here it is!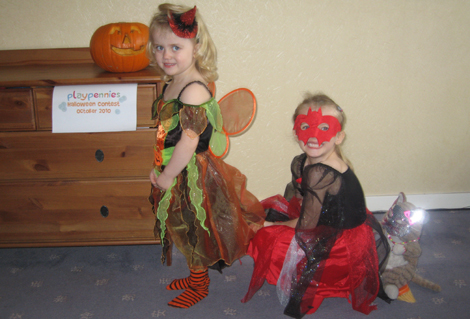 PlayPennies mum Tracey has won the prize by sending in this picture of her girls Charlie and Keira dressed up for Halloween. They even dressed up Meg, the toy cat! We've sent Tracey a £100 Amazon voucher, hope she spends it wisely!