(EXPIRED) Pop Art Print Paintings £15.99 with Free Delivery @ Amazon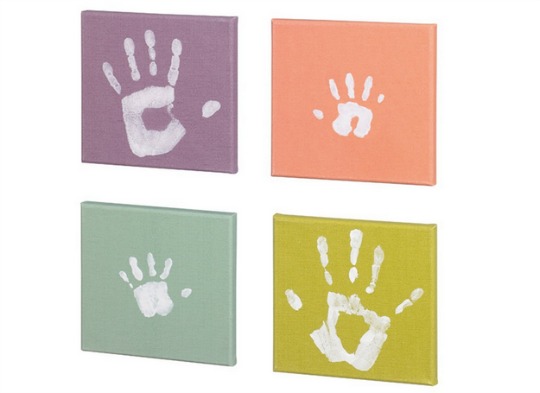 These Pop Art Print Paintings are a wee bit different from the usual baby art kits, and I think they look fantastic. They are a lightning deal on Amazon until 3pm this afternoon, reduced down from their usual price of £20 to £15.99. There is the added bonus of free delivery, even though they are under the £20 spend.
Everything you need to create the art work is included in the kit, so you get four canvases, four paint tubes, a paint roller and instructions to get the best image.
This could be used for baby hand and foot prints, or for capturing the prints of the whole family, and as each canvas is separate you can display them however you like.
This isn't just for babies, but it would make a lovely new baby gift so that the parents can record their little ones hand or foot prints. I do like the idea of recording the family's hand prints together on one canvas each, although that's only going to work with a family of four obviously.
This Pop Art Print Paintings kit looks like a great gift for a New Baby, Baby Shower, Christening or Birthdays.