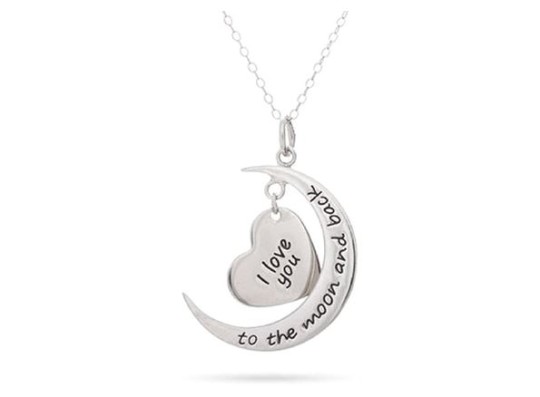 I've not personally used Florence Scovel before, but I have a few friends who have, and when this offer came up in my Facebook feed, I was in love and I'm sure many of you will be too! Florence Scovel are selling an 'I love you to the moon and back' necklace and pendant for £4.99, with £3.75 delivery in 2 - 4 days which I'm hoping means I'll get it delivered before Christmas.
We all know the classic love story between a bunny and his mother (or is it father?) - I guess Big Nut Brown Hare could be either? - and this pendant is a throwback to that.
The pendant is silver-plated, engraved with the message,  'I love you to the moon and back,' and the necklace itself is 45 cm in length. The pendant itself is 3.3 cm and weighs 14 grams.
It's a lovely little gift, full of meaning and evoking beautiful emotions.
Florence Scovel have a lot of jewellery in their overstock sale, and it's well worth looking at.