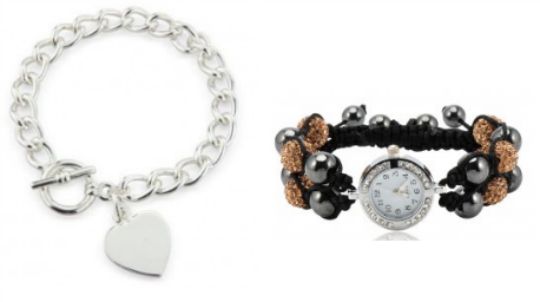 Get some birthday and Christmas gifts tucked away by visiting Shamballa Style. They are closing down so have a sale on, plus you can get an extra 75% off when you use promo code SALE75 at the checkout. They offer FREE delivery on ALL orders, no matter how big or small, so you can really bag the bargains here.
There's lots of fashion jewellery, so it's mostly gold/silver plated stuff, don't let that put you off. There are some pretty items and from what I can see they come in a nice little gift pouch. I haven't seen anything over £10, so minus the 75% and you are getting the jewellery for peanuts. You can buy a gift box with your order for £2.50.
We found some Sterling Silver Stud Earrings that are super cheap: 3mm ball* 80p, 4mm* 87p, 5mm* 92p and 6mm* 97p.
This Pink Round Floating Crystal Necklace MADE WITH SWAROVSKI® ELEMENTS* is so cool and is only £2.50 delivered when you use that promo code.
There are watches, necklaces, earrings, bracelets and more at prices that you are unlikely to see again. Pick up those stocking fillers for your teenager or friend NOW!