Spend £40 At Aldi & Get £5 With Voucher From Daily Mirror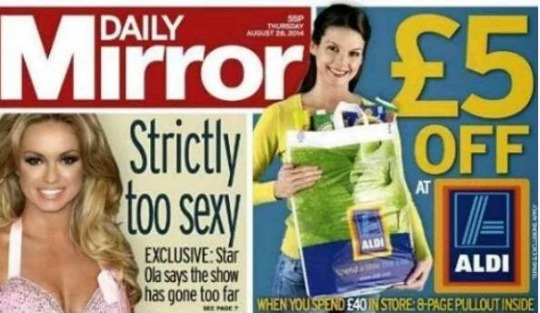 January is a tight month for us all! That's why it's worth a try doing your food shopping at Aldi. Buy the Daily Mirror newspaper on Thursday, which will cost you 50p and you will find a voucher for £5 off when you spend £40+ at Aldi. Just cut it out and hand it over when at the checkout. It's only in Thursday's paper so don't miss it!
I rate Aldi, and I do pick up bits and bobs in there. Their cold meats, cheeses and yogurts are especially good for the money. Each week they run special offers on five fruits and vegetables as well as on selected fresh meat items.
This week those special offers are:
British Lamb Neck Fillet £2.99 each
Whole British Pheasant £3.99 each
Slow Cooked Lamb shank £3.29 each
British Pork Mince £1.49 for 500g
British Beef Meatballs £1.49 each
British Pork Leg Joint £3.99 each
Fruit and Veg Offers:
Swede 59p each
Red Onions 59p a pack
Parsnips 59p a pack
Sweet Potatoes 59p a pack
Baking Potatoes 59p a pack
Chantenay Carrots 59p a pack
Thanks to oscarcat @ HUKD