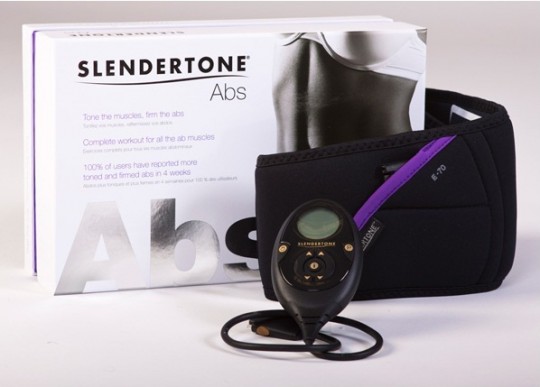 Wow, what a week. It has been something of a juggle this past week thanks to the madness of half term and inset days, making it quite hard to find the time to do my daily exercise regime and the Slendertone Abs Challenge. Then I lost my week beginning measurements so I can't give you any ideas as to inch loss for the first seven days.
I was gutted. After all, I wanted to see if I had managed to lose some weight and inches as badly as anyone. So I have measured again today and promise not to write them down on a random piece of paper this time. So, what can I tell you about the week then?
I can tell you about how this particular version of the Slendertone Abs set differs from its predecessor. To start with the packaging has undergone a complete overhaul and while this makes no difference to performance, it looks far nicer than the original. Before it felt a bit like a dodgy gimmick, now it looks like something a celeb would use. Score one for visual appeal, then.
The next obvious difference is the belt itself. My old Slendertone belt felt a bit plasticky, almost cheap. This one (and I could be very wrong here) feels firmer and more comfortable. It has less of a stretch to it and fits better. I prefer this design and found that it was less difficult to use.
The rest of the system is the same. You get your controller that needs several hours of charging before you can get started, your pads that go on the electrodes, your quick start guide and your manual with an exercise regime outlined inside. It is very easy to use and my absolute favourite is to curl up on the sofa with my Slendertone and watch TV