Slendertone Abs Testing Phase 3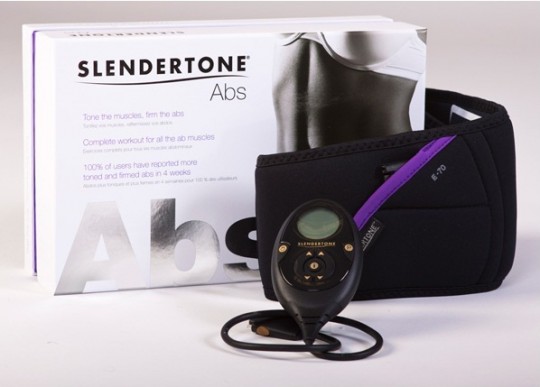 So, last week I bravely confessed to having lost my waist measurements and so could not properly asses exactly how many inches I had lost (if any) after a week of religiously using the Slendertone Abs kit. This week I can confirm that I have had some results.
I have been following their "passive" programme to the letter with a 25-30 minute session every day. I have to say that I do love these products. I do "normal" exercise for about an hour every day but these are so relaxing that it is hard to believe I am getting a workout at the same time. You can also do their Active Programme which is when you wear the belt while simultaneously doing crunches and other such stomach exercises.
The first time you use the Slendertone Abs belt the programme is set to level 1 which is about 20mins of exercise at 14 micro-coulombs. This is very mild and you adjust the intensity manually – you keep going up until you feel your muscles contract. Start off easy though, it can hurt if you go too far.
The included manual also has stomach exercise guidelines and advice so if you are new to exercising your abs and are not sure where to start, then this will help you get the basics down pat. I also recommend looking at YouTube videos as there are plenty of pros offering you advice out there.
I lost half an inch in the past week and used the Slendertone Abs belt every day barring Saturday and Sunday. I ignored the advice to have a day's break as I do my exercise routines the same way – 5 days on, two days off – as it fits in with my schedule. This isn't exactly a huge loss but I am really pleased with the results. I'll let you know how it goes next week!