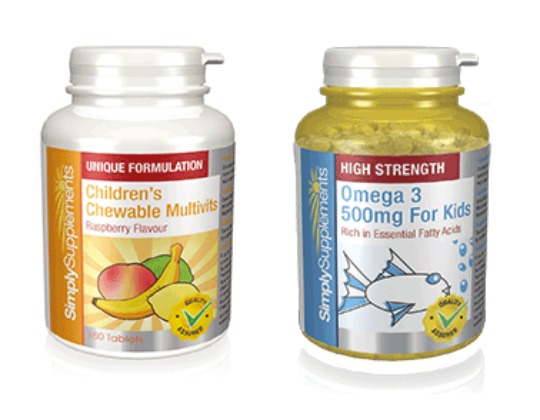 Everyone tries their best to make sure that their children eat a healthy and varied diet, but even with all the will in the world there are times when a little help is needed, and children's vitamins can make sure they are getting absolutely everything they need.
Simply Supplements have offered PlayPennies readers an exclusive offer for 15% off two of the most popular children's supplements.
You can get 15% Off Children's Chewable Multivitamins* by using the exclusive code CMUL15, and 15% off Omega 3 For Kids 500mg* with the code OKIDS15.
Click here for Simply Supplements*
Discount: 15% Off
Valid On : Childrens Chewable Multivitamins / Omega 3 For Kids 500mg
Code: CMUL15 / OKIDS15
Expires: 28/02/15
Bulk buying your children's vitamins this way is a great money saver, and as well as the extra 15% off their already low prices Simply Supplements offer FREE 2 Day Tracked Delivery.