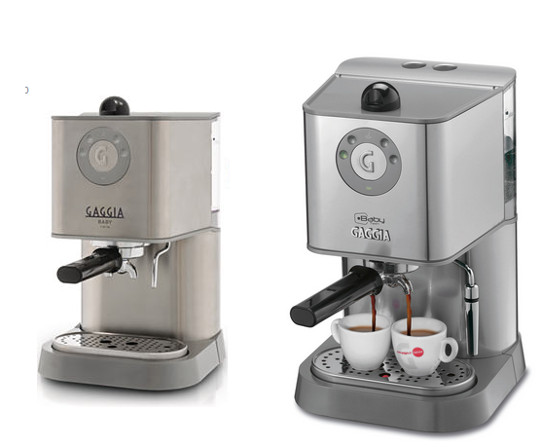 The Philips online shop has reduced the baby Manual Espresso from it's usual £350.00 to £245. With the code below you take another 25% off, which at this price point makes up £61.25, which is big! That reduces the cost of this at home coffee bar to £183.75, with £3.99 for delivery taken off too. The only comparison I could find was for £299.95, so a pretty decent saving.
Thank Philips for coffee at home
Discount: 25%
Expires: 30 June 2013
DiscountCode: Household25
It may be a little late for Father's Day - but you could give him a 'coming soon' notification in his card too - but for anyone who loves coffee, a beautiful at home coffee machine is a winner. An Espresso maker opens up the world of coffees from the strong hard small stuff in teeny cups to the tall white milky variety. I'm drooling just thinking about it. But then, I do love my coffee.
Let's not pretend it's a cheap thing, it's not, but it looks like decent quality and should last a life time and any coffee lover will love waking up to the smell of decent, fresh coffee in the morning. Add a reusable cup and even at one cup a day, you'll probably earn back what you spent on it in less than six months of not buying coffee at the station every morning!
Thanks to ipswich78 at HUKD