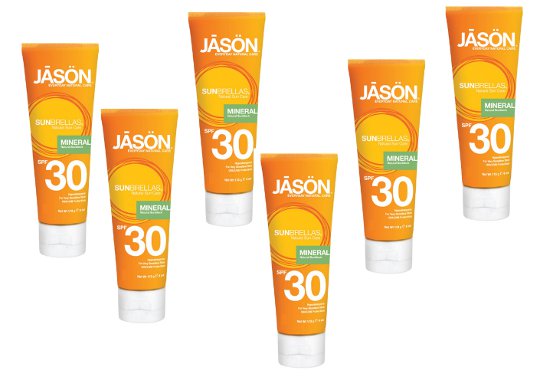 There's 30% off the chemical free, mineral based Jason Sun Block at Big Green Smile.
If 'they' are to be believed, we're in for some long anticipated good weather this week coming, and while we can't wait to relish in the sun on our skins, little ones really need protecting. When you have an eczema sufferer on your hands its often a toss up between two bad options – burning sun exposed skin, or burning sun cream exposed skin.
There are only a hand full of really good products on the market, and while I haven't tried this one, I like that it's chemical free (although you couldn't tell by the long list of ingredients!), making it better for young skins.  It offers UVA and UVB protection. A blend of Chamomile and Marigold (Calendula) extracts help to calm and soothe skin. It is safe for use in babies over six months and sensitive adults.