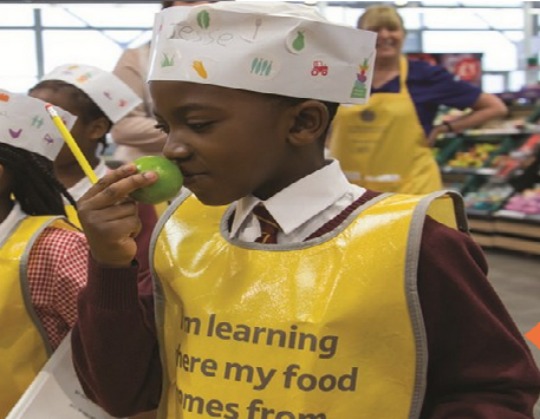 In this day and age our schools are made to teach our children how to eat well and live healthily. It's not always easy for kids to get their heads around and that's why Tesco have launched the Tesco Eat Happy Project for children. An initiative to educate children in not only healthy eating but as to where the food they put in the mouth comes from.
As well as online field trips to pineapple plantations and such like, Tesco are even offering the opportunity to book you local schools onto trips to your local grocery producer. That may be your local store or it may be your local farm. It's so that children can see the link between farm to fork.
I am sure you will agree that by educating children and whetting their appetite it may well encourage them to become more interested in food and care about what they are putting into their bodies. Plus there's some great recipes on the site that your children can make with you.
Keep your eyes peeled on the Tesco Eat Happy Project and you will see that once in a while they release places on children's cookery courses. These are FREE.
Completely detached from the Eat Happy Project, but an equally as good FREEBIE is the Health checks from Tesco Pharmacy. Throughout January, they are offering 40,000 free health checks to customers aged over 16. Contact your local Tesco Pharmacy for details.