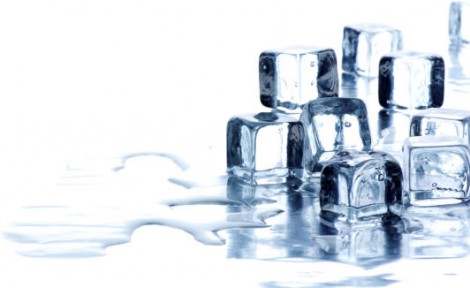 When the people who created Antistax gave us some Antistax Cooling Leg  Gel to review, I snatched it away before anyone else had a chance to get their hands on it!
They claim it will 'rapidly sooth and refresh tired, heavy legs, with a special cooling action' so in true PlayPennies style, I've given it a real run for its money over the last week.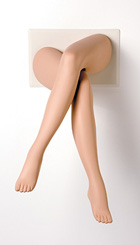 Our poor legs take a lot of abuse. We rarely sit properly, often cross-legged at our desks - very bad! (I do that) or with them curled up underneath us on the sofa - very bad (oh...I do that too!). When we're not sitting we're running around all over the place and even just standing up for long periods of time can leave your legs feeling all the things that Antistax say their cooling leg gel will alleviate: tired, aching and uncomfortably heavy.
I'm the fitness freak here at PlayPennies and my mornings tend to kick off very early in the morning running with my dogs.  Even though we've not been having the sunniest of starts in my little part of the country it's still been quite warm at 5am, so by the time I get back in I have most definitely got legs in need of some cooling.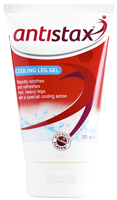 I also train with weights five days a week and after my leg workouts they are invariably very tired, combine this with the usual running around after children, whirlwhind trips up and down the supermarket aisles at least twice a week adn you can start to get a picture of the what the Antistax leg cooling gel was up against!
However, I thought I'd go above and beyond so me and the teenage daughter tropped off to Milton Keynes at the weekend to inflict some serious abuse on our legs - we even wore high-heeled boots just to really up the anti!
Why Milton Keynes? Well the Milton Keynes Festival is on at the moment and as we're heading in to festival season we figured we should attend one!
In case you don't know, I don't DO camping and as Milton Keynes is just a hop down the road, it seemed the ideal event to go to to ensure lots of standing around looking at things and watching various performances.
In addition, the Teenagers are going away for a few weeks over the summer so a trip to the MK Festival could also be tied in with racing around the enormous Centre MK shopping mall for last minute summer short and t-shirts bargains.
We rounded off this marathon with a quick stop at Ikea, the only shop where you have to walk for miles just to get to the bundles of wooden coat hangers you wanted! By the time we got home, we agreed that our legs and feet were well and truly tortured and abused.
Having read the comprehensive instructions and handy hints on leg care that are included with the gel (I've just uncrossed my legs again - very BAD!) we had decided to put the gel in the fridge before we left, as suggested, for an added cooling effect.
I wondered if the sensation would feel the opposite of Deep Heat and must confess to squidging some of it onto my legs with a little bit of  trepidation!

Well, the first thing we both noticed was the smell...sherbert lemons! But in a refreshing and light way rather than overpowering and sickly sweet.
The next thing that struck me was the consistency. It's very 'together' when you squeeze it out of the tube - that's the only way I can think of to describe it to you! You know how sometimes you squeeze gel out of a tube and it immediately turns watery and runs everywhere? Well it's NOT like that!
So, following the instructions we put our legs up, and started to massage the gel in working from the ankles upwards and I have to say that the cooling effect boasted about by Antistax is utterly wonderful!
The BLISS! The JOY! The COLDNESS! The gel just disappeared into our skin too, leaving it feeling soft and cool without ANY trace of greasiness, stickiness or shine.  The Antistax leg cooling gel comes in a 125ml tube and retails for just £5.49 andwe discovered that a little bit goes a LONG way too, so it's going to last you a fair while even if you use it often. It's also just heavenly when rubbed into hot, tired feet!
The Teenage daughter refuses to let me post pictures of  her stubbly legs undergoing this gel rubbing-in process; shame, I thought it was a great idea! I, on the other hand HAD shaved mine that morning, deliberately so, as I wanted to know whether the gel would irritate newly-dehaired legs like some creams, gels, lotions and potions can - it didn't!
I'm flying long-haul in a few weeks and the Antistax cooling leg gel is most definitely coming with me on the plane - it's going to be an absolute godsend! After a day or running with the dogs and our high-heeled boots Milton Keynes marathon (high heels...also very bad!), I know that it's going to be more than up to the job of reviving 'in-flight legs'. HURRAH!
And finally...
There are other Antistax products available to aid and promote healthy legs if you aren't a fan of gel.  All of them contain natural Red Vine Leaf extract which, when taken in the form of  Antistax Healthy Active Leg Capsules for four to six weeks, has been shown to help avoid swelling of the lower legs and feet.
If you're off on holiday, a gym-junkie, have a job that involves sitting for long periods of time, have a job that requires you to be on your feet all day or are heading off to any of the numerous festivals coming up (so that's just about covers everyone then!), I wholeheartedly recommend you get your hands on some Antistax products of your own; they are available from Boots, Tesco,Sainsbury's, Superdrug, Wilkinsons, Morrisons and chemists across the UK.