Parents who have to pack regular lunch boxes will know that even the most die-hard do it yourselfers sometimes yearn for a morning off, and reach into the cupboard for something pre-packaged. Well, that's me. I love making my daughters lunches special and unique and a little different, but most days, if I can get a sandwich and a snack in the same bag and out the door, I count it a victory.
Then there are those days that even that is impossible, and it's on those days that having a stash in the cupboard is a blessing. I know some parents will put packed treats in every day, but we've found that to be out of our budget, especially when you're doing it for more than one child, so for us, treats like Orgran kiddies snacks really are just a now-and-then lunch box filler. (That's not to say they're expensive, just that we spend a lot on real food, organic eating, and avoiding processed foods, so our snack budget is tight.)
Community Foods sent us a big envelope of foods to try, and here's the result of that.
From Orgran, they sent us three packets of Gluten Free children's snacks.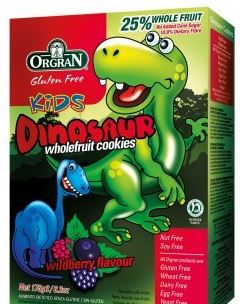 There were Dinosaur Wholefruit Cookies(£2.65), Mini Outback Animal Chocolate Cookies (£3.37) and Farm Animals Rice and Corn Vegetable Pasta(£2.49).
I'll be very honest and say that a lot of why I don't like gluten free food is that it normally tastes like cardboard. To my palet, that remains true of the Dinosaur Wholefruit Cookies and Animal Chocalte Cookies, but my kids didn't seem to notice. They were thrilled to be able to have chocolate and fruit cookies and didn't notice they were nut, soy, gluten, wheat, dairy, egg,  and yeast free, and vegan to boot. They devoured them. I see this as a good thing, actually, as it prevented my husband and I from sneaking the snacks in the middle of the night.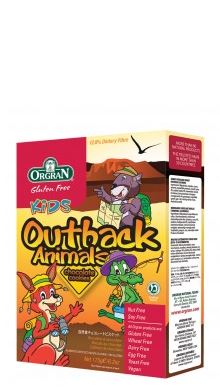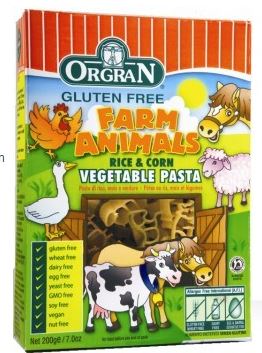 The children are getting something they can still enjoy and we're not tempted by them. Bonus.
And I know they're not filling up with too much junk. The Dinosaur Wholefruit snacks are filled with wildberries, for a nice tea cake type flavour, and the chocolate biscottini are that kind of chocolate that you know is healthy, but my daughter thinks they are 'brilliant', so that's a win.
They also make a game out of seeing which of their Down Under animal friends come out the bag, since the biscuits are shaped like "Outback" animals.
We already eat corn and rice pasta as our main pasta, so we're all used to that, but the children loved that the pasta was in animal shapes. It added a fun side to dinner. We all tend to eat the same thing, so this did require us to make two different meals, but that's not the end of the world for most families. I loved that the pasta actually says GMO free, putting those concerns to rest.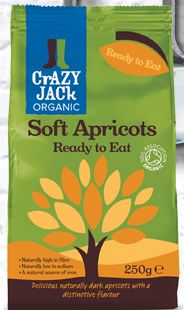 Community Food also sent us Crazy Jack Organic Soft Apricots(£2.39). We buy organic apricots regularly, so I was interested to see the difference. Taste wise they were pretty much the same, as you'd imagine, but I was surprised at the difference between our regular, and these soft ones.
The apricots being so soft made it much easier for my kids to eat, especially my little one who has problems with her teeth. Cut up into breakfast, or popped in a food processor with oats and cocoa, my kids will eat these as snacks all day, but the softer ones are a definite improvement, and I think I'll have to make a permanent switch.
Oh, and if you have little ones with constipation issues... let's just say these can definitely 'clear up' the problem, so start them in moderation!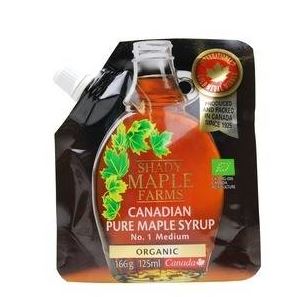 Finally, they popped a product in the bag for the adults too: Shady Maple Farm Canadian Pure Maple Syrup *(£3.89). Yum. I'm partial to pancakes myself, and this squeezy tube of sugary bliss is easy to operate, doesn't end up with a sticky mess, and is absolutely delicious. My husband likes it on toast, I like it on waffles and crumpets or pancakes, and I've hidden it at the back of the fridge so the kids don't get too tempted by it.
The Good
Great, good for you food.
Good prices
Healthier snacks for children
The Bad
I cant really think of anything bad, if I'm honest!
The Verdict
If you're buying snack foods, its better to buy something better, and yes, I would buy these, and recommend them to friends.