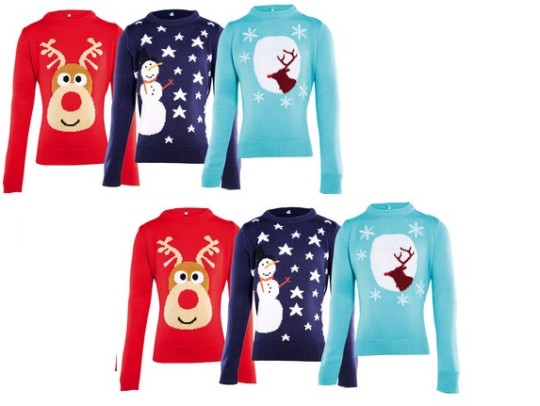 We love our Aldi Special Buys around these parts, and thought you'd like to know that starting on Thursday, 4 December, Aldi will have stock of Christmas themed jumpers for £5.99. The quality of these is reported to be pretty good, and we're told they wash and wear well, which is all you can ask of a £5.99 jumper, really.
Remember that you can't actually buy these online, so you'll have to pop over to your local store.
The jumpers this year come in three designs: Rudolph, a snowman and reindeer and they're available for ages 3 - 12 years.
As is usually the case with Aldi, it'll be first come first served, but stocks always go fast, and when it's gone it's gone. I went looking for a pair of wellies a few days ago and they were all out of my size, but loads of other sizes still in stock, which is a bit of a bummer! If you'd like to nab one of these though, get there as early as you can on Thursday.
Thanks to 5haron at HUKD