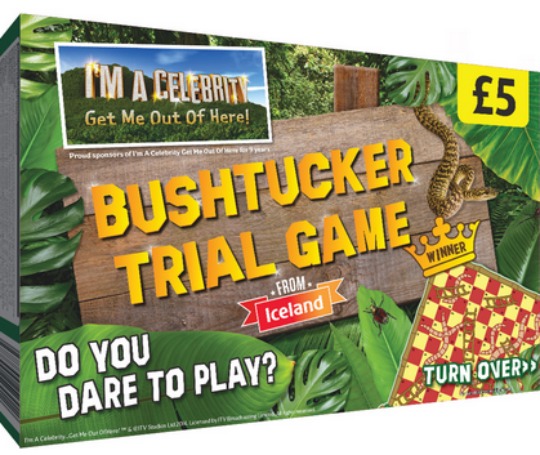 If you are thinking of fun entertainment for Christmas Day, Boxing Day or even for those New Year parties then you ought to put a fiver aside, no make that a tenner and get down to your local Iceland and buy a couple of these I'm a Celebrity Bushtucker Trials Games. Even if you think I'm a Celebrity is a pile of steaming turd, you will LOVE this game.
The reason I said buy a couple is because once you start playing this game, you just don't want the hilarity to stop. Pull this out on Christmas evening and it'll make even the grumpiest family member roll around with laughter. Don't believe me? Read the reviews on the Iceland website.
Play the game and you will get the change to eat the nice and the grim. There's marshmallow, milk chocolate pieces and chocolate brownies. Don't panic but the gross stuff is Witchetty Grubs, Wriggly Worms, Snot Balls, Ant Agonise, Monkey Vomit and Toad Spawn.
I know what you are thinking, but seriously as disgusting as they sound, they are made up of everyday ingredients but they do taste vile. You don't actually have to eat a bug!
The I'm a Celebrity Bushtucker Trials Game is available in store only for £5. Psst, ask a member of staff for your £5 off £30 spend voucher before you go to the checkout.