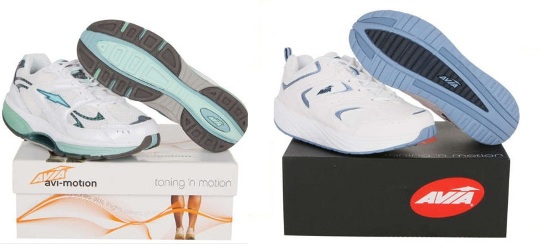 This is a really, really good deal here. You get these ace new trainers in a box and in a variety of different colours for only £14.99 including delivery. This is a great price, especially if you're keen to get fit and get in shape over winter.
Avia crafts walking shoes with the athlete's performance in mind apparently. The cantilever technology is proven to increase performance for all runners and foot types as the cushioning system adds stability and shock absorption.
The shape of the cantilever design delivers maximum energy back into the runner's stride. Don't know why that sentence amuses me, but it does! So, apparently what this all means is that the shoes are very comfy for people who like to run or do aerobics or go to gym or have a walk.
They are good looking shoes actually and I've gone ahead and bought myself a pair because my old shoes are looking quite scary. At this price you can't really go wrong, can you?
Thanks to sigma at HUKD!