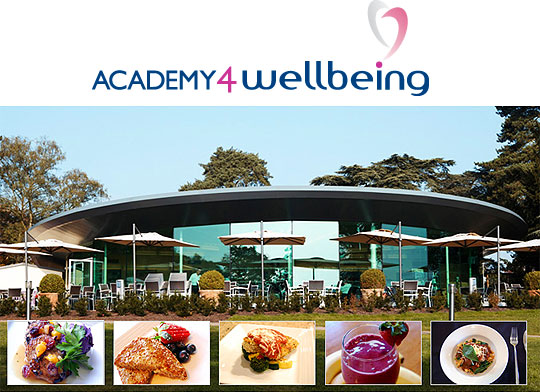 How are you feeling? GREAT, strong, fit, healthy and looking fabulous?
Or - a bit rubbish, actually.  Tired, often feeling sluggish, are more than a bit fed up with your waist size going up (and nothing you try that's promising you the waist size of your dreams is delivering) as your self-esteem and health goes down and you could really do with getting away from it all for a while, to be honest.
Three weeks ago I was invited to the Academy 4 Wellbeing - a new weight loss retreat tucked away in the heart of the (stunning, I discovered) Trentham Estate in Staffordshire - to experience a condensed one day version of their seven-day course which, they claim, will transform lives by equipping guests with everything needed to be able to improve their entire well being.
If there was a qualification for riding the gain weight, lose it, gain a bit more then lose it again, rinse and repeat rollercoaster, I'd be a graduate with first class honours several times over.
Three and a half years ago, though, I hit rock bottom; I was the largest and heaviest I'd ever been, I was drowning in my own life and had reached the point where I knew I couldn't fall any further. I had to do something, that it had to be about more than just losing a fair few kilos; I needed to overhaul my entire life and lifestyle.
I did that and then took things a lot further - when I'm not writing for PlayPennies most of my time, now, is spent working within health and fitness.
Before heading off to the Academy 4 Wellbeing I trawled through the pages of their website - well, if you were thinking about becoming a guest this is exactly what you'd do - and very much liked what I was reading.
It's incredibly comprehensive and after reading through it you'll have learned that the Academy 4 Wellbeing was founded by the Bowers family, as a result of Bob Bowers' personal eight stone weight loss and Type 2 diabetes story.
You'll be aware that their ethos is built around the three pillars of physical, nutritional and emotional wellbeing - they know that long term and permanent success comes from addressing all three of these key areas.

You'll know that Bob's son, Daniel, is the Director of Health and Fitness, has a string of health and fitness qualifications (with more constantly being added) and is someone who lives and breathes what he teaches.
You will also have 'met' Dr Anthony Schwartz; an eminent and applied psychologist, he's the Lead Consultant for Emotional Wellbeing at the Academy.  Wendy Wells is an award winning weight management specialist; Martin Copeland is the Director of Physical Wellbeing and a member of the the Chartered Socitety of Physiotherapy with over 30 years of health and fitness industry experience to draw upon.
Then there's Dominic Bowers, another Bowers son, who owns the Delicious restaurant on-site where all your nutritional needs will be catered for for the duration of your seven-day stay with everyone at the Academy; the menu has been created by qualified dieticians to ensure a fully balanced menu, and professional chefs to ensure everything tastes good.
You'll have downloaded and read over and over the entire schedule for the seven-day course, what makes up a typical day at the Academy 4 Wellbeing and the weekly menu.
Everything you want, and need, to know about the Academy 4 Wellbeing - its history, its ethos, its founders and staff and what you can expect during your stay - is laid out for you, you've decided to invest in yourself and have booked your place on the seven-day course.
Despite everything you've read though, you still feel a little nervous.
All the weight loss/health and fitness/health farm retreat stereotypes you've collected over the years keep popping into your head - everyone wandering around in white fluffy robes and slippers, eating nothing but Iceberg lettuce or being yelled at by Army Sergeant Major types, for example.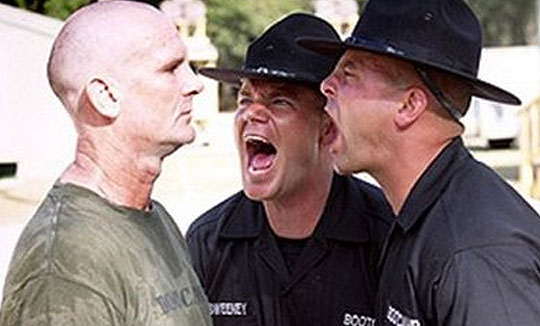 Then there are all the 'what ifs'...
What if the exercise elements are too hard and strenuous for me and I'm the only one who can't keep up?
What if I don't like the food?
What if there's not enough food?
What if all the staff judge me?  I mean, these sort of people are always super sporty and borderline militants in their field!
What if I'm asked to reveal all sorts of personal information during the emotional well being sessions? I don't want to be psychoanalysed!
What if I go to the Academy 4, go through everything and it doesn't work for me?!!
STOP!  All those what ifs are perfectly natural but I can reassure you they are, in this instance, completely unfounded.
After personal introductions from some key members of the Academy 4 Wellbeing team, and an overview of what to expect, we went straight into an Emotional Wellbeing workshop with Dr Anthony.
Throw away all misconceptions, and everything you think you know, about psychologists and psych' 'therapy sessions'.  The introduction to the emotional element of the course was bright, light and informative.
It involved participation that didn't involve being singled out, was non-confrontational and left me feeling inspired, uplifted and excited about the rest of my time at the Academy.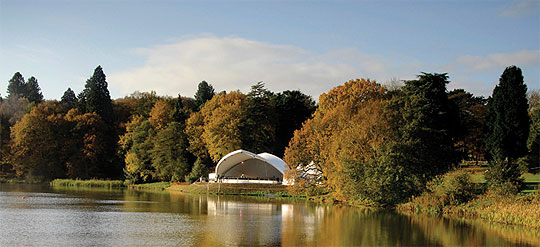 Our exercise session was with Martin and took place outdoors, but undercover, overlooking the enormous lake and stunnning Trentham Estate gardens.
Throw away any mental images of an Army Sergeant barking orders at you, along with, "DROP! And give me 20!" if you're not doing things quite right.  The fitness Academy team know that one size does not fit all; they will not throw you in at the deep end and have you working at a pace you're not physically capable of.
They will start at your current fitness level and help you progress to higher ones, safely, during your time with them - there is no need to worry about not being able to keep up, feeling silly because you can't, or crawling back to your room, on your hands and knees, begging for mercy.
Even if the thought of exercise fills you with horror, I promise you're going to have a lot of fun and will leave the Academy with new physical outlook on life!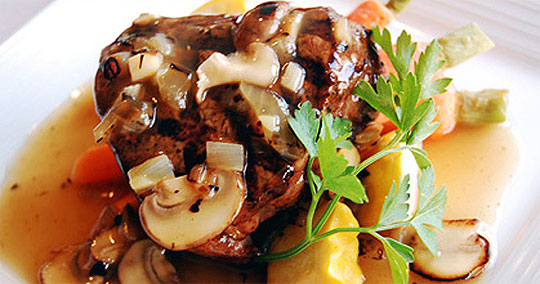 Now about the food...get rid of ANY healthy food misgivings you have, because your taste buds are in for seven-days of gastronomic heaven.
You will be eating six times a day during your time at the Academy (yes, six times a day) and the menu will include things like:
Garlic Pork with Figs, (Curry Lentils), Quinoa with Corn and Scallions, Braised Cabbage
Sage Roasted Turkey Breast, Barley (and White Bean) Risotto with Cranberry Relish
Honey-Thyme Salmon, (Black Bean and Sweet Potato Croquette), Roasted Sweet Potato Mash with Wilted Seasonal Greens/Haricot Verte
Seasonal Greens and Goat Cheese Salad, Turkey and Wild Rice Chowder (Veg Chowder)
Seasonal Fruit Crumble - we had this, among other things, and it's that good I'm seriously considering stalking Chef Hannah for her recipe
Apple muffins, Banana and Flax Seed muffins with fresh fruit are just some of the things you can look forward to at the fuel stops throughout the day.
You will NOT be hungry and you will NOT believe that good, clean, healthy food can taste this good.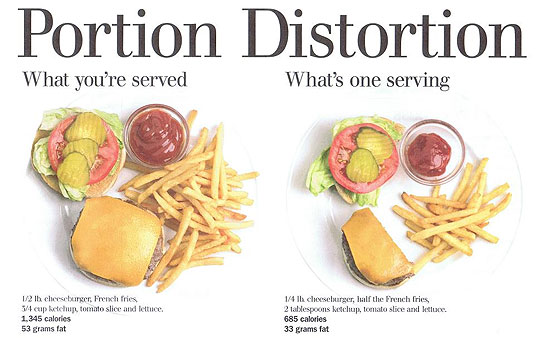 I'm sure you've read the nutritional labels on the back of plenty of items; I'm sure you've seen the 'at a glance' nutritional information that tell you the nutritional breakdown per serving of something is.
But do you actually know what that serving size actually looks like?  Do you actually know how much you're eating, what you should avoid, that just because something's labelled as being fat-free doesn't mean you can eat ten tons of it and it's probably laden with sugar instead?
Wendy Wells and her team will guide you, and your fellow Academy attendees, safely through the nutritional minefield and show you the better choice alternatives to many of the foods in your diet that aren't doing your waistline, or health, any favours.
By the time the day reached its conclusion I felt as though I'd known the Academy team for years; there was never any pressure, no judgement and also, importantly I felt, no patronising 'there, there - it's not your fault you've been stupid enough to do things wrong all this time' undertones either.
I mentioned this to Bob Bowers before I left and his reply sums up, for me, the integrity that underpins everything the Academy offers and strives for; he said,
"That's because everything is done with love, care and compassion.  We're all in this life together and it's not always easy, so why make it harder on ourselves? Let's get on with things together, support and empower each other and help make things better for everyone."
I couldn't agree more and Bob was right - love, care and compassion (without being suffocating) describes the Academy atmosphere perfectly; I left Staffordshire feeling part of an extended family.
Prices for seven day Academy courses that start in September will be VAT free and your level of investment will vary, depending on whether you're local to the Trentham Estate and can go home each night (£695), whether you share a room with another Academy guest (£995) or decide to have your own room (£1295).
NOW, I used the word 'investment' rather than 'cost' quite deliberately; if you look at the prices, with arms folded, and simply ask, "What's it going to cost me?!" then you're not ready for everything the Academy has to offer you.
But if you want to turn your health, your physical and your emotional wellbeing around; if you want to lose weight - and it doesn't matter whether it's a few pounds, or more than a fair few - and adopt a new lifestyle that you can carry forward into the future, so you never have to go back to that 'something's gotta give' feeling again, then money and time spent attending the Academy 4 Wellbeing is going to be money very well spent indeed.
I appreciate the figures we're talking about aren't insignificant, but neither are you.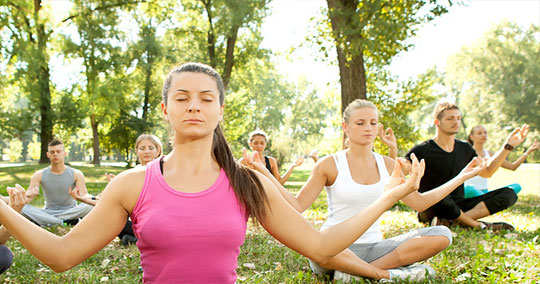 If you're a parent of young children and are pulling your hair out with trying to keep yourself and the family wellbeing together, a week away at the Academy could be just what you need; you'll come back armed with physical, emotional and nutritional know-how that you can pass on to your children.
If you're a parent of older children and you're just ready to get away from it all, take some time out for yourself and get your physical and emotional self back in order then consider going the Academy rather than a beach somewhere, where you'll come back weighing a few kilos more than you did when you left and bemoaning the fact you need to go on a diet.
Of course, you don't need to be a parent at all - you can just be you looking for change but not really knowing what or how to go about it.
Seven days at the Academy 4 Wellbeing will, I have no doubt, change your life if you're ready for it, and is something worth saving up for or having as a few birthday, anniversary and Christmas presents rolled into one.
By the way, once your time at the Academy comes to an end you're not just abandoned.  You'll be sent home with a plan, tailored for you, to follow at home and the Academy staff will be a the end of their emails should you need them.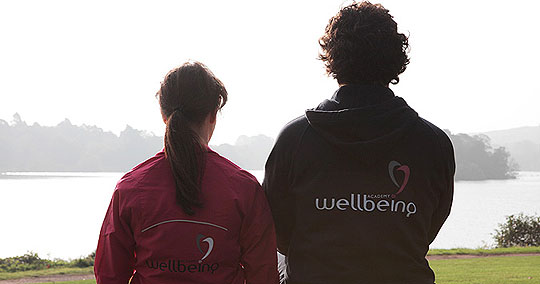 Three months after you leave the Academy you'll be invited back for a refresher day; you'll be able to catch up with everyone again and recharge your wellbeing batteries.
I've busted through my word count several times over, could wax lyrical about the Academy for a few thousand more words, at least, and still not tell you everything I want to - I was only at the Academy 4 Wellbeing for one day and had the most amazing time; if I could have stayed for seven then I would have!
If you think the Academy 4 Wellbeing sounds like just the thing you've been looking for, or need, then go and read everything there is to read and download on their website; decide whether you're worth investing in, then make a plan and GO - I think it will be one of the best decisions you'll ever make and be one of the best experiences too.