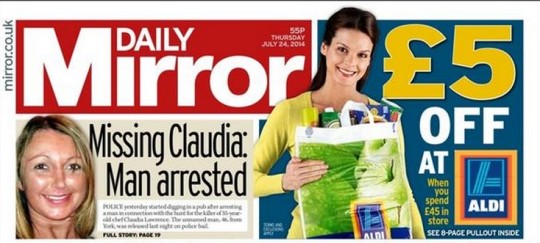 Updated 28th : Looks like the minimum spend on this one is £40, thanks to Diane on our Facebook page!
For the price of a Daily Mirror - 55p - you can grab a voucher for £5 off a £45 spend at Aldi.
Love them or hate them, Aldi is certainly a supermarket on the up and people who've shopped there for years routinely comment about how much busier it is these days - a sign of the times, I suppose.
In today's Daily Mirror you'll get a £5 off £45 spend, which is valid from today through to the end of business next Thursday - just in time to pick up a similar offer for Morrisons in The Sun.
Great little offer if you're heading over there for school uniforms today too!
Thanks to tomtombeanie at HUKD