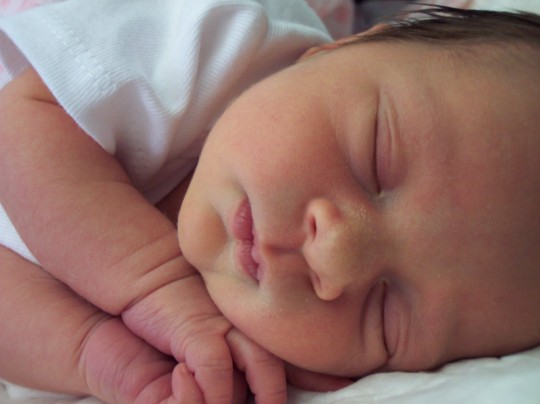 Have you heard the one about the classical musician who took her 11-week-old breastfed baby with her to a booking at an exclusive private members club, only to be told that she couldn't breastfeed the baby there?
The Telegraph reports:
Cellist Katherine Jenkinson, 34, was booked to play at the exclusive Oriental Club just off Bond Street in central London with her chamber group. 
But when asked if her baby sitter could care for the baby in her dressing room whilst she played, she was told it would be against a by-law which bans entry for anyone under the age of 12. 
As she is exclusively breast feeding, the baby sitter was forced to wait outside in a car with the baby so Miss Jenkinson could pop out in the interval to feed her daughter, Olivia. 
It beggars belief. The new mum, who also has a four-year-old son, told the paper that she understands that it's not always appropriate to take children to such events but felt that an exception might be made for a breastfeeding babe-in-arms. She says she felt the situation was handled in such a way that was "very upsetting, insensitive and quite frankly rude".
Has this ever happened to you? Have you been denied entry to somewhere for bringing a baby with you, or been told that you can't breastfeed somewhere? We'd love to hear about your experiences on our Facebook page.